Microsoft Needs These 3 Devices To Compete Against Its Rivals
Microsoft is fighting a war for consumers on every front. To compete against these different companies for the hearts and minds of consumers, Microsoft needs to do something it rarely does: focus on hardware to compete against rival's devices.
To understand how the three devices below could change everything for Microsoft, you first have to understand the position it's in. In gaming, the PS4 from a revitalized Sony Entertainment is giving the Xbox One a run for its money and surpassing Xbox One sales even in the United States. In entertainment Apple, Google and Amazon are all vying for (or in Amazon's case, rumored to be vying for) a position underneath users' television sets. If all of that wasn't enough, the Windows empire is under siege from cheap Google Chromebooks.
As a result, these devices could help Microsoft turn the tide of its battle for consumers.
7-inch Surface
Last fall, statements made by then-CEO Steve Ballmer confirmed that Microsoft kept out of the low-end tablet market with the Surface because it felt that its hardware partners were already capable of effectively competing against the iPad and Android tablets in that space.
Focusing on the high-end tablet market is one thing, but completely leaving out entire market segments is another. Devices like Apple's iPad mini and Google's Nexus 7 are gaining in popularity. That the Surface doesn't yet compete in this category is great for Microsoft's hardware partners but bad for buyers looking for a 7-inch tablet made by Microsoft itself.
Xbox TV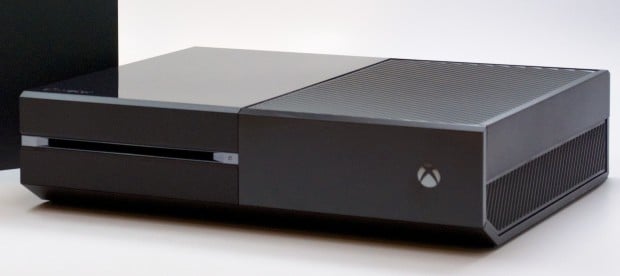 Since its reveal last year, a lot has been said about the Xbox One. The integrated Kinect sensor and powerful hardware make it great for someone looking for an all-in-one entertainment experience. On the other hand, its $499 price tag makes it a non-starter for anyone who wants to enjoy things other than games. To be clear, the problem isn't that the Xbox One does too much, it's that there's no version of the Xbox One that does less for a more reasonable price.
For sure, the Xbox One's price tag will come down over time, but should Apple refresh the Apple TV in a big way or Amazon introduce its own set-top box – which it could very well do this week – then potential Xbox One buyers are going to be in an interesting situation. The time for Microsoft to introduce a lower-priced entertainment only console with apps is fast approaching. If it does introduce such a device it risks fragmenting the Xbox experience. If it doesn't, the company could wind up in last place behind PlayStation's Vita TV, a new Apple TV or even the Chromecast.
The Surface Phone
The idea of a Microsoft-made phone has flourished ever since it entered into a definitive agreement with Nokia to have all of their devices run Windows Phone. It's also caught on like wildfire since Microsoft announced that it would purchase Nokia earlier this year. Today, we're still wait for the two to complete that merger. When it does, it'll need to find new branding for its smartphones and I hope it uses the Surface brand and design.
Whenever someone sees the lower case "i" in front of a device name they instantly assume it's made by Apple. That's branding recognition that Microsoft will need if it ever hopes to sell consumers on the idea of owning a complete and interconnected array of Microsoft products.
Beyond branding, Nokia's device line up is definitely in need of a visual refresh. With the exception of the Lumia Icon and Lumia 925, every Nokia device has mostly looked the same. Each have been colored bars with cut angles or rounded edges available in different colors. That strategy worked well when Windows Phone was competing against primarily plastic and glass phones like the Samsung Galaxy S3 and early iPhones. Today, Nokia's devices look a bit cheap next to advanced devices that often cost the same amount without a contract. Microsoft should borrow the design's from Surface here too. That includes its metal casing, expansion ports and first-party accessories.
Read: How Microsoft Can Compete with the iPhone 6 and Galaxy S5
Of course, these devices won't be enough to bolster Microsoft's reputation with consumers alone. The company will need to continue innovating on Windows Phone and Windows too. On the other hand, these devices would give customers something new, something tangible to let them know that this is a new Microsoft that's intent on competing.