Microsoft, Nokia Dancing the 'Tango' With Next Windows Phone OS Release?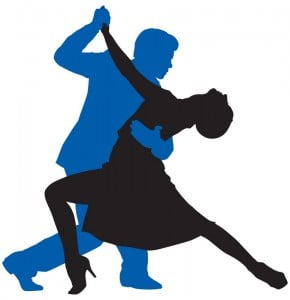 It looks like Windows Phone Tango may come after the release of Windows Phone Mango according to Microsoft reporter Mary-Jo Foley of ZDNet. Details of Tango are still unclear at this time, and Microsoft is not commenting on anything beyond the release of Windows Phone Mango, which is slated to come this fall. According to Foley, Tango will help Microsoft and Nokia reach new price points, and essentially target the low-end phone market that Nokia has been successful at in emerging countries.
As Microsoft had debuted Windows Phone 7 with relatively high minimum hardware specifications requirements to ensure consistently high performance across all devices running its mobile operating system, these high requirements have led to high prices and premium devices. At a time when Android is free on contract and may be relatively cheap to own without signing a two-year agreement with a carrier, Microsoft and Nokia may be re-thinking their strategy to perhaps create a second tier of devices aimed at the entry-level market and to sell these devices in emerging markets.
Foley says that the release of Tango should arrive after Mango has been released, but before Windows Phone 8 Apollo.
Earlier this summer, before the announcement of Tango, many thought that Mango would be codenamed Windows Phone 7.1, and Tango would follow as Windows Phone 7.5. However, we're hearing now that Mango as the operating system will be known as 7.1 while Mango as the handsets will be casually referred to as 7.5. It's unclear how Tango will fit into Microsoft's numbering conventions.
Foley says her contact believes that there may be one or two Tango releases prior to Windows Phone 8 Apollo, and that the OS was designed and built specifically with Nokia in mind to target the lower price points for Windows Phone devices. This seems to be a logical move for Microsoft, if true, as Nokia has had a lot of success in emerging countries and its brand is well known there. Nokia could leverage the Microsoft brand in established economies, like the U.S., where its brand is being overshadowed by newer rivals like Apple and Google, and Microsoft could likewise leverage Nokia's larger brand awareness in emerging economies.
Given that there is generally 1 major OS revision per year for Windows Phone, Tango may be a minor release that will help to take many of the important features of Windows Phone to run on lesser-equipped hardware.

As an Amazon Associate I earn from qualifying purchases.