Microsoft Office 365 Plans: Which is Right For You 
Looking back, Microsoft Office 365 subscriptions weren't just a way of making it easier to get your hands on Word, Excel, PowerPoint, OneNote and Outlook. They were a new lease on life for Microsoft Office, a chance for the company to reset expectations. By in large, the effort succeeded. Millions of users subscribe to Office 365. The problem is that old habits die-hard. The array of Office 365 plans that are available are proof of that.
Users criticized Microsoft's complicated matrix of software editions and features for years. The company is notorious for gating specific features into different product versions. You have to consult charts and graphs to understand the different versions of Windows 10. The same goes for traditional versions of Office 2016. The company uses different software bundles to emphasize features for businesses and individuals.
On the positive side, this results in most people ending up with the software version that they need. One of the negatives is that it assumes users really want to spend an hour researching the version of Microsoft Office that they need.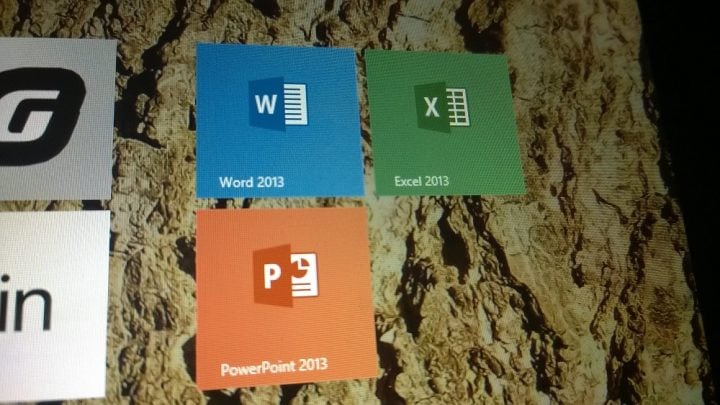 Read: Office 365 – 3 Things to Know
That's problematic for sure. Microsoft encourages subscribers to pay for a solid year of the service up front. Don't fret though, he's a breakdown of what you should be looking for when considering the different Office 365 plans that Microsoft offers.
Microsoft Office 365 Plans: Office 365 Home
It's name might throw you off a bit, but Office 365 Home is the subscription you most likely want. It's Microsoft's offering for students and teachers for sure. It's also an acceptable subscription for anyone running a very small business, though users in this situation should definitely look into the company's business offerings for reasons we'll get to later.
What You Get with Office 365 Home
 
Every Office 365 Home subscription comes with at least one download of traditional Microsoft Office programs. That's Word, Excel, PowerPoint, OneNote, Outlook, Publisher and Access. These apps can be downloaded to a PC running Windows 7, Windows 8 and Windows 10 or a Mac with at least OS X 10.10. An Office 365 Home subscription also unlocks editing access on the free Office Mobile apps for iOS, Android and Windows. Microsoft will always keep you supplied with the very latest version of Office. Right now that's Office 2016.
There's at least 1TB of OneDrive storage and 60 minutes of Skype calling included with each subscription too.
Why the Difference in Price?
Office 365 Home has two different price points. $9.99 Office 365 Home gets you and up to four other members of the family access to the Office 365 programs, apps and other benefits. Every user gets one install on a PC or Mac, another on a phone and one more on a tablet. Each user also gets 1TB of storage for themselves. The same goes for the 60 minutes of Skype calling. You can choose to pay $99.99 for an entire year and save some cash.
Office 365 Home – $99 a year or $9.99 a month
Office 365 Personal – $69.99 a year or $6.99 a month
Office 365 Home for $6.99 sticks to the basics. That is, only a single user can install the desktops apps on one PC or Mac, one smartphone and one tablet. For just $69.99, you can get Office 365 Home for a single user for an entire year.
Microsoft Office 365 Plans: Office 365 Business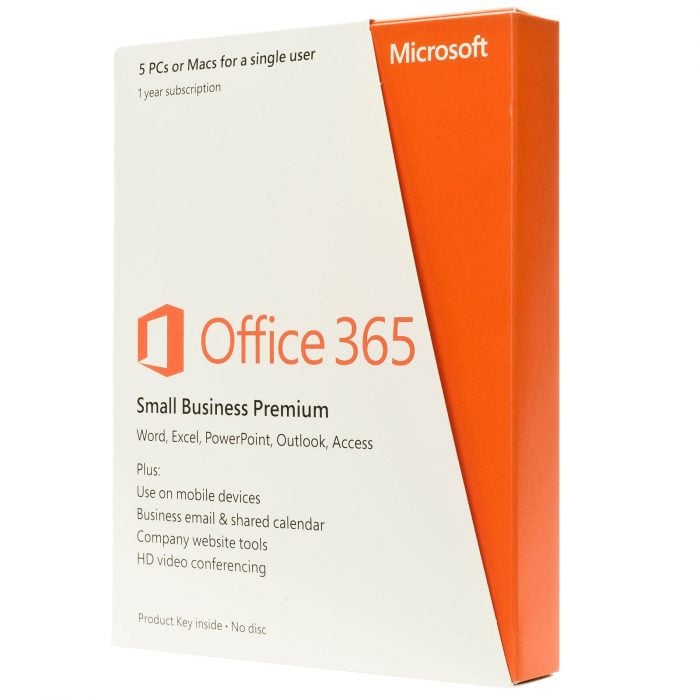 Office 365 plans for business are where things get interesting. Office 365 Business throws in a few variables. Businesses are charged per month, by the number of users they need to grant access. In addition to that, some offer managed email and business oriented apps. Others subscriptions do not.
Why the Difference in Price?
In theory, Microsoft just wants Office 365 plans for every type of business. To successfully navigate it all, buyers need to decide whether their users need traditional Office 2016 apps, email through Microsoft Exchange and a few other things.
Read: Office 365 for Business – What You Need to Know
First let's talk about the simple plans. They are Office 365 Business, Business Premium and Business Essentials. Unless you're willing to commit to the service by paying a year up front, they cost $10, $15 and $6 per user.
Office 365 Business – $10 a month without a yearly commitment & $8.25 with
Office 365 Business Premium – $15 a month without a yearly commitment $ 12.50 with
Office 365 Business Essentials – $6 a month without a yearly commitment & $5 with
Office 365 Business and Business Premium includes access to 5 different Office 2016 installs per user. They also allow for 5 different smartphones and tablets per user.
Plain Business excludes Exchange email accounts, Skype video meetings, Yammer for creating a business social network, Microsoft Teams and a few new tools that allow for work management and online scheduling. Office 365 Business Premium includes all these things for an extra $5. Office 365 Business Essentials keeps online file storage, Exchange email, Skype for Business, Yammer, work management tools and Microsoft Teams, which is a chatroom service and Slack competitor.
These plans are for small and medium-sized businesses. Things get even more complicated for enterprises. For large businesses, Microsoft offers Office 365 E1, Office 365 E3 and Office 365 E5 plans. These have dedicated video portals, voicemail integration and advanced administration tools for managing hundreds of PCs and smartphones.
Read: Office 365 Review – Is It Worth It?
Yes, choosing from all the Office 365 plans is complicated. Here's to hoping you're able to nail down your needs and choose the right one for the task at hand. Of course, you could always skip all of this by buying a traditional version of Office 2016. Versions of it start at $149.99 for life.