Microsoft Office for the iPad To Debut March 27
Sources are telling the Verge that the long awaited, possibly already dated, debut for Microsoft Office for the iPad will happen on March 27. Satya Nadella is making his first foray in front of the media as the new Microsoft CEO on that date to unveil the direction he sees Microsoft heading with his "mobile first, cloud first" strategy. Nadella has been trumpeting that mantra since taking the job earlier this year. In the article mentioning that event, the Verge is saying that Nadella will be unveiling Office for the iPad as a major news item during that press gathering.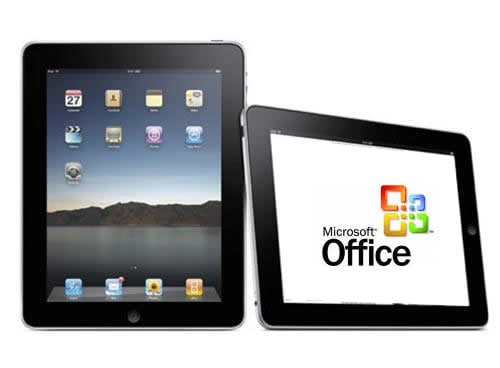 This will come just shy of a week before Microsoft's Build conference for developers kicks off on April 2. The press event sounds like an early conversation starter that will continue into the Build conference.
Microsoft Office for the iPad has been in development for quite some time and it has been longed for and hoped for by many for even longer. While some feel that Microsoft may have waited too long to introduce a version for the iPad, allowing competitors to get a foothold, some still feel that Office for the iPad will be a big boost for Microsoft. Undoubtedly it will sell many copies.
Most believe that the iPad version will be similar to the Office Mobile for 365 iOS version for the iPhone that requires an Office 365 subscription to edit and create documents in Word, Excel, and Powerpoint.
The long awaiting unveiling of Microsoft Office for the iPad comes after Microsoft today made versions of OneNote available for free for all operating systems including OS X. To take full advantage of the free software users need to have a OneDrive account (formerly Skydrive) to sync and store documents. OneDrive is tied into Office 365 and is a key component of Microsoft's strategy moving forward.
Microsoft has recently unveiled plans for a one tablet/one computer version of Office 365 for $69.99 or $6.99 a month, which is cheaper than the full version that sells for $9.99 a month or $99.95 a year. The full Office 365 version allows up to five computers to use the applications included in the subscription.