Microsoft Officially Announces the Arc Touch Mouse
You may be able to pre-order it today, but don't count on mousing around with the now officially announced Microsoft Arc Touch Mouse until December. That's right, Microsoft is officially announcing the Microsoft Arc Touch Mouse today and that is in on sale (pre-order) at Amazon, Best Buy, and Buy.com. It will set you back $69.99.
Everyone wants some skin the touch game, and Microsoft is no different. The Microsoft Arc Tough Mouse has a strip between its two buttons and sensors around that capacitive strip rather than an over all touch surface, akin to Apple's Might Mouse. The Arc Touch Mouse mostly is flat until you twist it upward the curved design takes shape allowing you to do what you do with a Mouse these days.
Curious that Microsoft is dropping the official announcement today, when Apple is schedule to have a big announcement. Seems counterproductive to me, especially given the shipping time frame.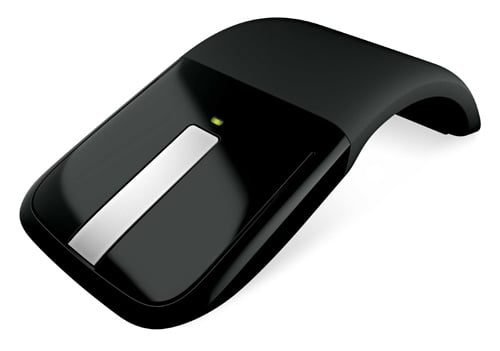 As an Amazon Associate I earn from qualifying purchases.