Microsoft Officially Announces Windows on a Chip for Intel, AMD, ARM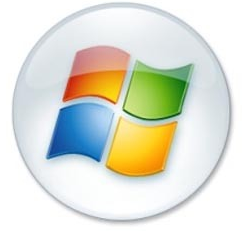 Well, whadda ya know. Microsoft has just dropped a press release officially announcing that the next version of Windows will support System on a Chip (SoC) architecture including ARM-based systems from NVidia, Qualcomm, and Texas Instruments.
This will all get highlighted in tonight's keynote speech, and the press release indicates that we will see a demo of Windows running on SoC architecture from Intel, as well as NVidia, Qualcomm and Texas Instruments on ARM.
the technology demonstration included Windows client support across a range of scenarios, such as hardware-accelerated graphics and media playback, hardware-accelerated Web browsing with the latest Microsoft Internet Explorer, USB device support, printing and other features customers have come to expect from their computing experience. Microsoft Office running natively on ARM also was shown as a demonstration of the full depth and breadth of Windows platform capabilities on ARM architecture.
Look for more on this as we all dig deeper and keep in mind, we're probably looking at 2012 before this all gets close to real.

As an Amazon Associate I earn from qualifying purchases.