Microsoft OneDrive Review
Talk of cloud services has reached an all-time high. Having spoon-fed smartphones and PC users new features that increasingly clog up their storage, the entire computing industry is shifting to a new way of getting users media. Forget downloading a movie, Microsoft and many more companies hope that you'll want to stream them and not take up precious space on your device. Music too, is getting the cloud and streaming treatment. OneDrive is Microsoft's play in the cloud storage space, and it's one of the most robust cloud services we've seen from the company yet. OneDrive is included in most Microsoft products, and offers a decent experience across devices.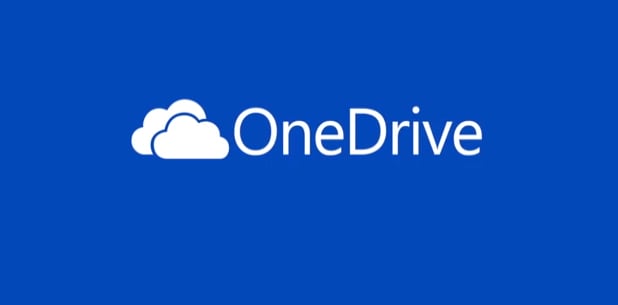 With OneDrive growing quickly and built into everything, a lot of users are wondering whether it's a good idea to turn on OneDrive for use as their cloud storage service of choice. In What is OneDrive, GottaBeMobile broke down what OneDrive is and how to best use it. Now it's time to see how OneDrive lives up to user's everyday standards.
OneDrive Review – Availability
Cloud storage is about the simplest computing innovation to explain. Having filled up our local hard drives, cloud storage services like OneDrive allow us to store our digital goods on someone else's servers. Any service can store a file. Judging OneDrive requires that users look at factors that make the cloud storage experience seamless. One big factor is availability.
For OneDrive to be relevant, you need the ability to upload and access content almost anywhere. OneDrive delivers on this. There are roughly a dozen different in OneDrive clients available just about everywhere. Over the past year, I've interacted with OneDrive on iPhone, OneDrive on Android and the OneDrive client built into Windows 8.1 the most. Each is solid. Logging in with your Microsoft Account lets you access files you have stored on Microsoft's servers quickly – depending on your internet connection. Each also has some form of picture back up so that you don't lose a single memory if something happens to your device.
OneDrive has a Windows Desktop, Mac, Windows Store, Windows Phone, iOS, Android and web app.
If there was one complaint I have with OneDrive it is that it's built-into a lot of different apps and services, but isn't very consistent. Take the Windows Phone version of OneDrive, you can add files and edit folders in that version. That's something you can't do with the Xbox One version. I understand that Microsoft offers different features for different tiers of devices. It's why I'm willing to forgive them for not having a fully featured Xbox One client. My complaint is that they don't do a good job of explaining why the different apps are different.
OneDrive Review – Ease of Use
OneDrive nails another key thing for a cloud storage service: ease of use. Too often, new technology like this comes with strange stipulations. Not so long ago, some users would find that they couldn't upload huge files to OneDrive because of a file-size limitation. Microsoft killed that in short order. Then the company realized that it was way too easy for users to delete their files and have no way of getting them back. That's when the company added a OneDrive Recycle Bin.
By default, Microsoft gives everyone with a Microsoft Account 15GB of space with bonuses for installing its mobile apps. Those who needed more storage a few years ago had a hard time finding where they could add it. When they did, Microsoft's upgrade pricing and more wasn't exactly clear.
It's almost too easy to see how much storage you have available on OneDrive these days. One page in the OneDrive website's settings breaks down how much storage Microsoft is giving you free and how much you'll pay to get even more. $1.99 a month gets users $100GB. $200GB costs $3.99 a month. $9.99 gets users Office 365 Personal and 1TB of OneDrive storage.
OneDrive Review – Experience
Over all, I can't say that I'm unhappy with OneDrive and that's no small feat. I interact with it almost every half hour. I've seen little in the way of downtime and a custom stream of updates have made it just as featured packed as the competition. It's easy to use and with the right mix of apps, it's made backups, or what most would consider mirroring, a non-issue for me.
Batch loading large files isn't instant, but it's certainly not slow. Windows Phone and Windows versions of OneDrive could still use some improvements, but even the OneDrive app on Android is particularly good. It isn't necessarily obvious, but OneDrive also allows users to share individual files and folders directly with friends and family instead of emailing them. It too, is pretty seamless, even if users do have to remember to right click on the web to do so. I shared a few files and folders in recent weeks and those exchanges went perfectly.
OneDrive is a great service that offers reliable cloud storage and a reasonable price. The apps are everywhere, and Microsoft gives out 15GB of free storage to start users off. It really doesn't get any better than that.

As an Amazon Associate I earn from qualifying purchases.