Microsoft Opens Online Store in the US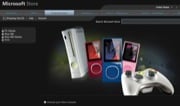 Microsoft has expanded its online store to sell its wares directly to consumers. The Microsoft Store had been previously launced in Germany, the United Kingdom and Korea, but now it is operating in the US. The store sells "first-party" software and hardware from Microsoft that you can purchase either digitally or have them shipped.
One nice addition for digital downloads of software is that Microsoft will allow you to re-download the product until support for that particular product ends its life cycle. So, there's less worry about having to make a back up on removable media. Software keys are also stored perpetually in your Microsoft Store Account along with your purchase activity. This way if you need to reinstall you don't need to go hunting for that jewel case or where you stored the license number.
Via Trevin Chow

As an Amazon Associate I earn from qualifying purchases.