Microsoft planning cheaper smartphones, could consolidate Zune brand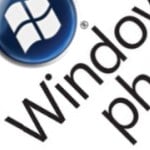 As the Microsoft-Nokia partnership takes shape, their merged phone strategy means big changes. One announcement is lower priced smartphones. One possibly related rumor is that the Zune brand may be phased out and/or consolidated with another.
The former report comes out of WinRumors, but it's not a rumor. Straight from the horse's mouth, Microsoft's Andy Lees claims "We'll have low-priced phones in the market this year…our price points will come down, which also increases the total size of the addressable market that we have." Given the volume of phones that Nokia produces, Microsoft certainly has the economies of scale on their side to make that happen.
The latter comes from Mary Jo Foley at ZDNet, who along with other industry watchers noticed Microsoft did not mention Zune among the properties affected by the Nokia partnership, even though Zune is part of Windows Phone. Microsoft did announce "We're not 'killing' any of the Zune services/features in any way," but that does not eliminate the possibility of a rebrand or consolidation of brands. Its services and features are fine, but its brand is a liability. Merging it with the much stronger XBox brand or their young darling Windows Phone brand makes more sense than trying to sustain it as a separate one.

As an Amazon Associate I earn from qualifying purchases.