Microsoft Posts Vista Update for iPod Users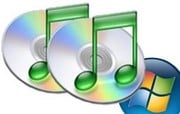 Long time coming and this is certainly coming from interesting quarters. Vista users who play their music on the iPod have known (or at least I hope they've known) of an existing compatibility. The problem manifests if you choose to disconnect your iPod using the Task Tray's Safely Remove Hardware icon to disconnect your iPod. In some cases it has actually turned iPods into a useless brick.
Apple released a sorta kinda update awhile back, but still recommended that Vista users not use that method to remove their iPod, instead using the eject button in iTunes to remove their iPod. In fact, I read somewhere (can't find the link anymore) that somoene suggested to just disconnect the cables without issuing a software eject of any kind.) At the time of that release, Apple said it was up to Microsoft to fix the issue.
Well, today on the Windows Vista Team Blog, comes word of an update from Microsoft to fix the issue.
Here's what Nick White says on the Team blog:
Today we're publishing at the Microsoft Download Center a recommended final compatibility update for users of Windows Vista and the Apple iPod; this same update will be automatically available via Windows Update on Tuesday 22 May. The release is for users worldwide and works with the latest version of Apple iTunes to correct an issue that caused some iPods to become corrupted when ejecting them using Windows Explorer or the "Safely Remove Hardware" function in the System Tray.

The long and short of it is this: Apple and Windows have partnered together to ensure a great experience in using Windows Vista with iTunes and the iPod, and both companies recommend you download this update.

As an Amazon Associate I earn from qualifying purchases.