Microsoft Prepping Apollo Plus Update To Fix Windows Phone 8 Issues
Microsoft is hard at work on an update to Windows Phone 8 that will fix a few issues as well as add some missing features according to a report from The Verge.
The update dubbed Apollo Plus will likely debut at Mobile World Congress in February 2013. The update will include a fix for Wi-Fi to always keep connections on, VPN support, and improved audio. The update isn't a big change but will just be a point update that will fix a few issues that Microsoft couldn't solve before Windows Phone 8 shipped earlier this month.
Apollo Plus will be Microsoft's first over the air update for Windows Phone. In Windows Phone 7 and 7.5 users had to plug their Windows Phones into a PC or Mac and run software on the desktop to update the phone. In Windows Phone 8 phones can update without a connection to a computer.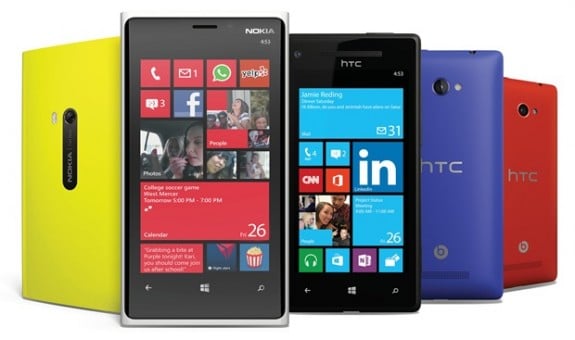 Microsoft recently admitted that it wanted to add a Notification Center to Windows Phone 8, but ran out of time in development. This update could include that feature as well as few others that Microsoft couldn't add in time. That doesn't mean Apollo Plus is a massive overhaul however, it sounds more like an x.1 update to the OS.
Some Windows Phone 8 users report their phones are experiencing issues that cause the phones to randomly reboot. Microsoft will hopefully fix the issue in Apollo Plus if it doesn't fix it sometime before then.
After Microsoft announces the update carriers will likely have to approve it, which could mean Windows Phone 8 users in the U.S. will have to wait for a few weeks after the announcement to get the update. U.S. carriers, specifically Verizon and AT&T, tend to take a long time to approve OS updates, as many Android users can attest to.
It's not clear when Microsoft does plan to release the update, but more information about it should surface as MWC gets closer.