Microsoft Product Manager Tells Us About Windows Phone Tango and More
Yesterday, we saw some of the new features that are coming in the next update to Windows Phone 7. We know there's less RAM and better MMS, but there are some details that we didn't know about until now.
In an interview with PCMag, Microsoft Windows Phone senior product manager Greg Sullivan clarified that the new update, which allows devices like the Lumia 610 to exist, isn't really a new version. What we've called Tango is just a "refresh," one that allows for lower-end devices.
We already heard that devices Lumia 610 won't support Local Scout, but Sullivan clarifies other features the phones won't get. Phones with just 256MB of RAM will lose multitasking save for background audio. The reason for both feature losses is that both store a lot of data in the RAM, and these low-end phones just don't have enough of it.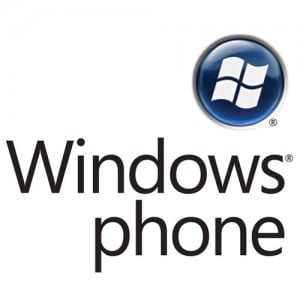 The smaller amount of RAM will also result in some apps becoming slower, and some websites loading more slowly.
Microsoft tested the top 400 websites, with some websites paging out because of lack of RAM. So you might not have much luck getting heavy sites like Nation Geographic and The New York Times on a Windows Phone with 256MB of RAM.
Sullivan also discussed what's coming in the future of Windows Phone.
He said the company is working on bringing manufacturer-specific features to the platform in the future. So we might be able to see Nokia's PureView or an HTC One running on Windows Phone sometime in the future. Sullivan wouldn't get into specifics, but he did mention that Microsoft is working on it, which is promising.
The future of the platform could also include NFC, with Microsoft trying to get it implemented into the main OS.
Manufacturers can currently put NFC into their phones and create their own apps for it, but it's not yet supported by the OS. Although, phones like the ZTE Orbit, which does have NFC, should hopefully be able to use NFC on a system level when the update does come.
In all, it seems Microsoft doesn't want to make too much of a big deal out of Mango. Redmond still wants to bring more Windows Phones to Sprint and Verizon, and it's still working on bringing more features in the future.
If we want an update that's the size of Mango, we'll just have to wait for Apollo.

As an Amazon Associate I earn from qualifying purchases.