Greatest Games Line Up In Xbox History Promised at E3 2015
With just around a month left until E3 2015, the largest dedicated video game trade show in the United States, Microsoft has begun teasing the press conference at which it plans to reveal "the greatest games lineup in Xbox history."
Microsoft's profile on the social networking website Twitter now has a large banner that reads, "See the greatest games lineup in Xbox history." The same banner now sits on the company's Xbox Facebook page and on its main website Xbox.com. At the bottom of each, Microsoft invites Xbox fans and users at home to tune in for its Xbox Media Briefing at the E3 2015 trade show, which it fully detailed in a post on its Xbox Wire news blog yesterday.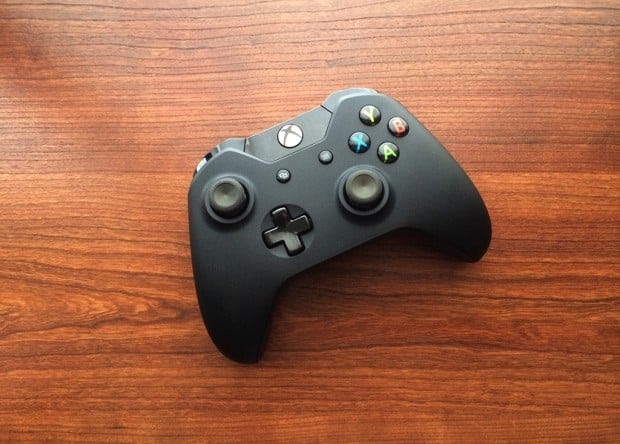 We have a decent general idea of what Microsoft plans to talk about during this year's E3 2015 briefing as far as games this year are concerned. The Xbox One is going into this holiday season with a pretty robust lineup of games that users can't get anywhere else. Halo 5: Guardians was a huge part of the company's briefing at E3 last year. That game launches for the Xbox One on October 27th. We also know that Microsoft has an exclusivity deal that'll bring Crystal Dynamics' Rise of the Tomb Raider to Microsoft's gaming platforms only this fall. Early this year Microsoft showed off a new cover for Forza Motorsport 6; we can expect to hear more about that game at the company's E3 Media Briefing if a 2015 launch is still planned.
Read: 8 Games We Hope to see for the Xbox One at E3 2015
It's games that aren't coming in the near future that Microsoft seems to be hinting at and we don't really know a lot about those. Microsoft recently purchased the Gears of War franchise from Epic Games, giving it to Black Tusk, a relatively new internal studio. The company has hinted at a new Gears of War game, but not confirmed anything. Leaks and rumors indicate that we'll see a high-definition remake of the first Gears of War game for the Xbox One at this year's show.
It's hard to imagine that Microsoft wouldn't use E3 2015 to show off Fable Legends and the work its going to turn every PC loaded with its Windows 10 operating system into a gaming device in its own right. Early this year Microsoft revealed that Fable Legends has a PC version that'll fully integrate with Xbox Live. Gamers in the multiplayer title will play alongside those on the Xbox One, fully realizing a dream Microsoft has talked about for years. Windows 10 is expected to launch with a huge push for PC gaming sometime this summer as a free upgrade.
Microsoft spent its entire briefing last year discussing games. A great deal of them were meant for the following holiday and this fall, but some were just teasers for larger reveals down the road. Scalebound, a project being worked on in partnership with developer Platinum Games could be a part of Microsoft's E3 2015 games line up. It wouldn't be surprising to see and hear more about Crackdown either, which was also shown at last year's Xbox E3 Media Briefing.
At the same time as it began teasing its Xbox E3 2015 Media Briefing Microsoft also shared crucial information about how anyone can watch from home. Microsoft will hold the briefing on Monday, June 15th at 9:30 AM. Xbox fans will be able to watch the briefing directly from Microsoft's website and from the Xbox Live Events Player app on the Xbox One, Xbox 360 and devices running its Windows and Windows Phone operating systems. As is usual for Microsoft, cable network Spike TV will broadcast the Xbox E3 2015 Media Briefing as it happens.

This article may contain affiliate links. Click here for more details.