75,000 Windows Phone Apps Published In 2012, Microsoft Says
In its efforts to compete against Apple and Google, Microsoft published a total of 75,000 apps and games for Windows Phone in 2012.
Microsoft announced the number, as well as a number of other stats, in its Windows Phone Developer Blog this week. In addition to the 75,000 apps the company certified and published there were also 300,000 app updates for Windows Phone in 2012. That includes apps for Windows Phone 7 and Windows Phone 8, which released in November.
During the launch event for Windows Phone 8 Microsoft announced that it will soon have many of the top 50 mobile apps available for consumers, including big name apps like Pandora. Not all of those apps are available at the moment, but they should arrive in the store sometime in the near future.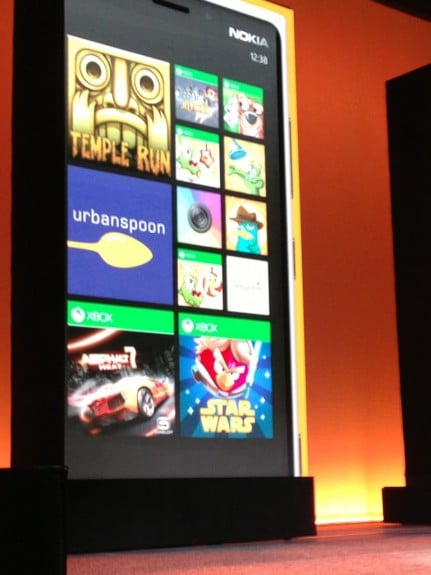 At the Windows Phone 8 launch event Microsoft recently announced that its Windows Phone Store held more than 120,000 total apps, now which means Microsoft has doubled the number of available apps in its store in 2012. In comparison, both Apple and Google announced their app stores hold totals of more than 700,000 apps in October.
Microsoft still has a long way to go to compete against 700,000 apps on rival platforms.
Out of those more than 120,000 apps, the average Windows Phone user downloaded 54 apps to their device. That's much less than Apple's average of 100 apps per iPhone Apple announced at its iPhone 5 event in September.
As the number of apps increased for Windows Phone, so did revenue for app developers. Microsoft says developer revenue increased by 40 percent month over month since the SDK for Windows Phone 8.
While it doesn't have as many apps as iOS or Android, Windows Phone has one feature that neither has: Live Tiles. According to Windows Phone customer feedback 85 percent of users prefer apps with Life Tiles, which can show information on the Start screen without opening the app.