Microsoft Readies Notebook Accessories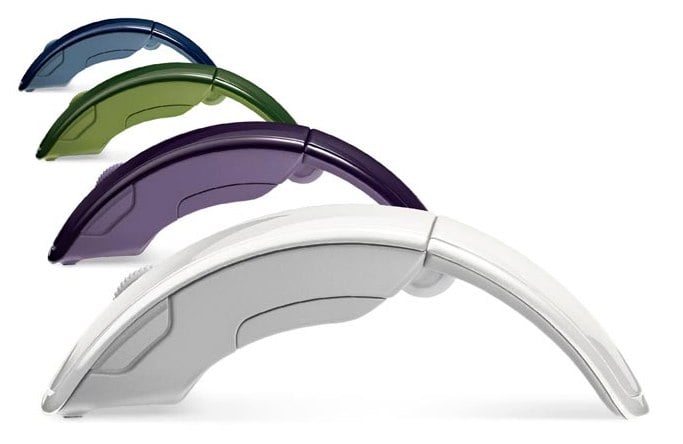 Microsoft is getting ready to roll out a new line of notebook accessories. We'll be seeing a new notebook cooling base and also a new Arc mouse design.
More info after the jump.
Here's what Microsoft has to say about the Notebook Cooling Base
The stylish Notebook Cooling Base provides reliable cooling with a built-in fan and efficient cooling channel to prevent overheating. The base is easy to use with any notebook and is contoured to rest on both desks and users' laps, providing a comfortable typing angle. The Notebook Cooling Base has a slim, portable design at only 1.16 inches thick, a cable management clip to allow the cable to be neatly stored when not in use, and is USB-powered so no batteries are needed. The base will be available in white and black. Keeping cool in style has never been easier.
And here's what they have to say about the new Arc mouse design:
Outside color, the distinctive design of the Arc Mouse is an expression of personal style on its own. The revolutionary form is perfect for the on-the-go trendsetter:
Sleek, collapsible design folds to reduce the mouse's size by almost half, giving consumers the comfort of a full-size mouse with the portability of a notebook mouse.
Flipping the mouse shut automatically turns the power off to save battery life.Snap-in magnetic micro-transceiver is smaller than a dime and uses a magnet to effortlessly snap into the bottom of the mouse, making packing up easier than ever.
Look for the Cooling Base this summer priced at $29.95 and you can purchase the Arc Mouse this month for $49.95. More info here.