Microsoft Reforms Windows Phone Marketplace To Improve User Experience
The Windows Phone Marketplace isn't exactly the best app store at the moment, but Microsoft has a plan to help make it better for users.
On the Windows Phone Developer Blog, Todd Brix, Senior Director of the Marketplace, outlined the changes Microsoft will make, with most of the details directed towards developers.
Microsoft hopes to improve four key areas of the Marketplace: trademark issues, app quality, keywords, and suggestive content.
Trademark violations are everywhere in the Marketplace, developers use trademarked terms for apps that aren't affiliated with the real trademark holder. Microsoft wants to crack down on this problem by encouraging developers to read up on trademarks so they know what is and isn't a trademark. This is also important for user trust.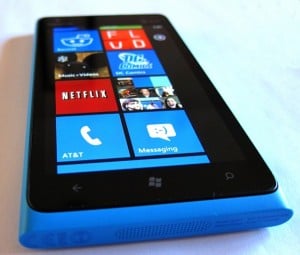 The company helps by telling developers that naming apps "MSN" or "YouTube" are wrong, but "Reader for MSN" is fine as long as the developer doesn't insinuate that Microsoft created the app.
Microsoft hopes to fix the quality issue of the Marketplace by cracking down on developers that submit apps in bulk. Some developers in the Marketplace submit the same app the multiple categories of the Marketplace, or have multiple apps with the same icon or icons that are too similar.
Microsoft wants developers to differentiate their apps with new icons that emphasize the content and not the brand. The company will also start pulling apps that developers submit to multiple categories.
For keywords Microsoft wants to make sure developers stick to the limit of five keywords separated by commas. The company also wants developers to stop taking advantage of popular keywords such as "Justin Bieber" or "YouTube" for apps that have nothing to do with either.
Apps that use more than five keywords will have all of their keywords removed. Microsoft will also remove popular irrelevant keywords while keeping other keywords in tact. Microsoft hopes that cleaning up keywords will make finding apps easier for users.
The last area, suggestive content, is a problem every app store struggles with. Microsoft doesn't allow full nudity in the app store, but does allow content we'd expect to find "on prime-time TV or the pages of a magazine's swimsuit issue." From now on Microsoft will be looking at app icons, descriptions and content more closely to make sure that nudity doesn't make its way through to the Marketplace. It's a tricky problem to solve, but Microsoft hopes to get it under control soon.
With these changes Microsoft might be able to reign in the Marketplace and make it a better place to find apps, though the Windows Phone platform still needs more great apps from bigger developers as well.