Microsoft Relents: Pushes Back Windows 8.1 Update Deadline One Month
Remember that post from yesterday that said users needed to update Windows 8.1 by tomorrow, May 13, in order to continue receiving security patches and updates? You know this one: Microsoft: Update Windows 8.1 by May 13 or Else? Well you can forget about the immediate rush, and relax if you haven't found time to do the update. Microsoft has relented and pushed back the deadline to June 10th. So, you've got one more month before you get to face another deadline.
According to über Microsoft watcher, Mary Jo Foley, Microsoft announced the postponement this morning in a blog post on the Windows Experience Blog. Yep, that's one day before this month's Patch Tuesday and the previously announced deadline.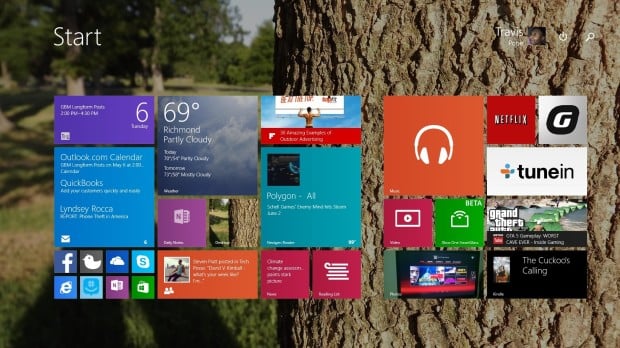 Here's what Microsoft's Brandon LeBlanc has to say about the new deadline:
While we believe the majority of people have received the update, we recognize that not all have. Having our customers running their devices with the latest updates is super important to us. And we're committed to helping ensure their safety. As a result, we've decided to extend the requirement for our consumer customers to update their devices to the Windows 8.1 Update in order to receive security updates another 30 days to June 10th. As noted previously, consumer customers who do not update their Windows 8.1 devices to the Windows 8.1 Update by this new deadline will no longer receive updates. We're confident that within the next month, the majority of the remaining customers who haven't updated their devices to the Windows 8.1 Update will be able to do so.
Microsoft released the update in question on April 8th, 2014, and with it the announcement that customers needed to install it by the May 13th Patch Tuesday in order to continue to receive updates and security patches. That one month deadline was quite a hefty mandate for some. The Windows 8.1 Update included new features to make the touch centric Windows 8 UI more amenable to desktop users who prefer a keyboard and mouse. Th market hesitated to move to Windows 8 with its glaringly different UI changes that came with the new operating system, prompting Microsoft's Spring Update to try and appease those customers. The jury is still out as to how many minds the mouse and keyboard centric update may or may not have changed about Windows 8.1
Those with automatic updates turned on may not have even noticed the update process, and indeed for some, the recent update for Windows 8.1 went without a hitch. But, others had difficulty, including business customers who used the Windows Server Update Service (WSUS).
Breakdowns in that procedure led Microsoft to announce that those customers would have until August 2014 before they would stop receiving future updates after Microsoft fixed the glitches. That August deadline for business customers is still in place. Users who are still on Windows 8, as opposed to Windows 8.1, have until January 2015 before they are required to update their machines, which is another confusing issue entirely.
Some operating system upgrades have a history of causing problems in some instances. It's no secret that some users like to play a "wait and see" game before choosing to flip the switch on an upgrade, monitoring how the new bits perform for others. That can be a hard habit to break if you've been bitten by an operation system upgrade in the past.
The one month deadline for consumers was viewed as an unusual timing mandate given that Microsoft had been unclear as to why the timing of the one month turnaround was so important. This delay will probably lead to more discussion on the lack of clarity.
At the end of last week, Microsoft released its Security Bulletin Advance Notification for May 2014 that lists 8 security patches. Four of those apply to Windows 8.1, with two listed as critical and two listed as important. One of the critical patches for the May update addresses an Internet Explorer vulnerability. Heading into the May Patch Tuesday cycle, there were quite a few users who were still having problems with the Windows 8.1 Update. Sometimes called the Spring Update, or Update 1, or just the Update, there are over 93 pages of complaints and issues in the Microsoft Answers Forum from users who had experienced difficulties.

There were some that anticipated Microsoft might back off of the mandated May 13 deadline after Microsoft recently backtracked on its decision to not issue updates for Windows XP users after ending support for that 12-year old operating system on April 8. To the dismay of some Microsoft changed course and issued a patch for those XP systems after a serious security vulnerability in Internet Explorer was discovered shortly thereafter.
That move, and now this deadline extension for Windows 8.1, will leave some industry observers saying Microsoft can't stick to its guns with these kind of deadlines. But given that un-patched security vulnerabilities can have harmful effects, it will always be a tough call to stand hard and fast on these types of decisions with users' PCs at risk.
Windows 8.1 users who don't have automatic updates turned on can download the update  and the May Patch Tuesday updates through Windows Update by going to Change PC Settings/PC Settings/Update and Recovery/Windows Update.

As an Amazon Associate I earn from qualifying purchases.