Microsoft responds to former VP, lists all their Tablet PC application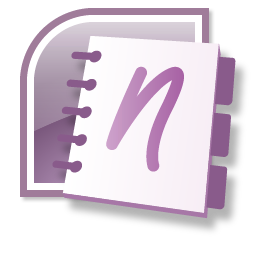 Alright, looks like Microsoft isn't taking the criticism from their former VP lying down. They've fired back on their official blog and ripped Dick Brass' take on zero Microsoft Office support for Tablet PCs with this…
And in response to Dick's comment about Tablets and Office, I'll simply point to this product called OneNote that was essentially created for the Tablet and is a key part of Office today.
In your face, Brass! Microsoft made one Office application specifically for the Tablet PC and now it's a key part of Microsoft Office, included in the Home and Student edition. A quick breeze through the product description and you'll see how they gush over the awesomeness of OneNote on the Tablet PC. Okay, maybe not one quick breeze, but a search of the word "tablet" in the product overview pulls up… nothing.
Yes, the big gun in Microsoft's Tablet PC application arsenal, the one they pull out when defending their support of the Tablet PC, isn't even promoted as a Tablet PC application. Instead, it's pitched as a catch-all for your notes, which it is and does a wonderful job at it, but you can't really argue it's your support for the Tablet PC when there's nothing in its product description that highlights its usefulness on the Tablet PC. And of course, it's ONE app over a course of years. Apple hasn't even released their tablet yet and they've got three iWork apps ready for it. I find this defense almost more embarrassing than the attack.

As an Amazon Associate I earn from qualifying purchases.