Microsoft Shows Off Four Windows Phone Mango Handsets
Today at the Microsoft Worldwide Partner Conference, Redmond rather unexpectedly showed off four Mango powered devices including hardware from Samsung, Fujitsu, Acer and ZTE.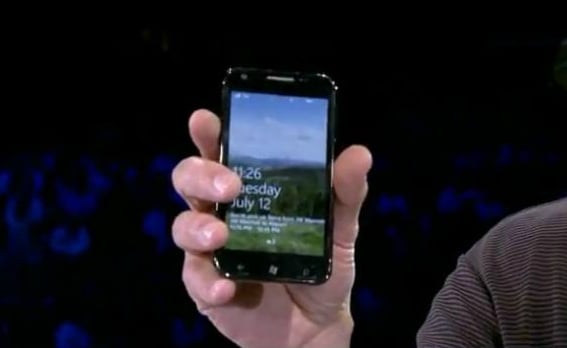 The ZTE and Acer handsets both appear to be mid-level devices at the very most and the Fujitsu device's main draw is going to be its waterproof capabilities. The standout of the audition however is the Samsung device which apparently is the Samsung SGH-i937 which looks a lot like the popular Samsung Galaxy S II. It will feature a front-facing camera that will likely possess support for Skype.
Sadly, Microsoft didn't specific any of the hardware specifics so we're left to wonder what these phones are all about. In addition, the Nokia Windows Phone, the Sea Ray, was no where in sight.
It's unclear as to whether any these devices will be the ones that Microsoft honcho Steve Ballmer said would be on sale in time for this year's holiday season. We're hoping that the Samsung device makes it to the shores of the United States and we have a feeling you probably do too.
Would you buy a Galaxy S II if it was running Windows Phone 7.5 Mango rather than Android? It's possible that you won't have any choice but to do just that once the holidays come around.
Via: WMPoweruser
Update: We have removed the video at the request of Microsoft.

As an Amazon Associate I earn from qualifying purchases.