Microsoft Stuns with Forza Horizon 2 for the Xbox One & Xbox 360
Microsoft will follow up last year's release of Forza Motorsport 5 with a nwer version dedicated to winning over casual racing game fans. Shocking most industry insiders, users can expect to travel France competing against other users with tricked out cars in Forza Horizon 2 on both the Xbox One and Xbox 360 this fall.
Though Microsoft has yet to make a official announcement of the game available through its websites, video game website IGN detailed the upcoming title earlier today.
The original Forza Horizon game, which debuted in 2012, wasn't handled by the same studio who develops the Motorsport series. Like that title, Forza Horizon 2 is being developed by Playground Games in collaboration with Forza Motorsport developer Turn 10. Both studios share the same key staff and game engine technology, though Horizon is geared at taking the fast cars and racing fun of Forza Motorsport and distilling it into a game that racing fans don't necessarily have to become super invested in.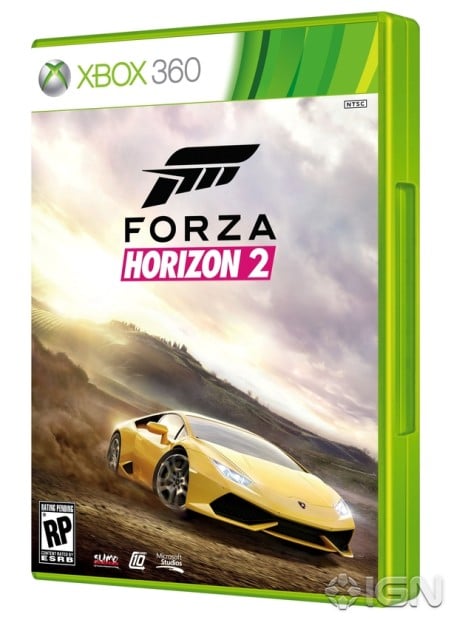 Music and setting will once again play a big part in the user's experience, according to Playground Games. Again, users will race around in France, but they'll also have access to a large chunk of southern Europe. Players will apparently be in southern Europe for a music festival too.
To be clear, though Forza has been and will always be about showing a love for cars themselves. To that end, it doesn't appear as if Forza Horizon 2 will disappoint series fans. Today's report notes that users can expect hundreds of new cars to be featured in the game, though how customizable they will be remains unclear.
That Microsoft would want to follow-up last year's Forza 5 release for the Xbox One with a less hard-core racing simulation isn't very shocking. The original Forza Horizon won over a ton arcade racing fans for the way it made controlling and racing more approachable. In fact, the game earned a lot of comparisons to the critically acclaimed Need for Speed series of games.
That being said, it is shocking that Microsoft has decided to release the game for the Xbox 360 as well, not because the console wouldn't be capable of running such a game, but because the company has been so focused on announcing games for the Xbox One. The overwhelming majority of insiders would have said that the game wouldn't be coming to the Xbox 360 if they'd have been asked a week ago. Halo 5: The Guardians, Quantum Break and nearly every other game the company has talked about recently are being built completely for the Xbox One.
Just because it's available on the Xbox 360 doesn't mean users won't have a pretty big reason to pick up an Xbox One version of Forza Horizon 2. Today's report indicates Xbox One users can expect Forza Horizon 2 to include support for the Drivatar system that was first included in Forza Motorsport 5. That system allows Xbox Live to analyze user's driving patterns and create a version of them races online even when they're not on their Xbox One. In short, users aren't racing against a driver created by the game, but against actual owners of the game.
Unfortunately, Microsoft hasn't shared any exact launch details for Forza Horizon 2, except that users can expect both versions of the game to launch this fall. Presumably, both versions of the game will cost users $60 when they launch. It's likely that Microsoft will have more to share about Forza Horizon 2 at this year's Xbox Briefing at E3 2014. IGN plans to reveal more information about the game every day this week. Hopefully that information will include a list of cars and more information about how users will be able to lightly customize those cars.

As an Amazon Associate I earn from qualifying purchases.