Microsoft Surface Copies iPad Smart Cover, Adds A Keyboard
Along with the new Surface Microsoft announced a collection of new cases that seem very familiar at first glance.
The first accessory Microsoft announced for the Surface is the Touch Cover. It's a thin cover that comes in many colors that attaches magnetically to the bottom of the devices, just like Apple's Smart Cover for the iPad. Underneath, however, the Touch Cover hides a secret. The Touch Cover holds a full multitouch keyboard and trackpad that turns the Surface into something resembling a laptop.
The Touch Cover isn't a necessary accessory, but it should make touch-typing easier for users. According to The Verge, Microsoft said typing on the Touch Cover is "twice as efficient as typing on glass." The Touch Cover is just 3mm thick, making it easy for users to carry with them at all times. It's a bit thicker than the Smart Cover, but 3mm is still thin enough to not make much of a difference to the tablet's overall thickness.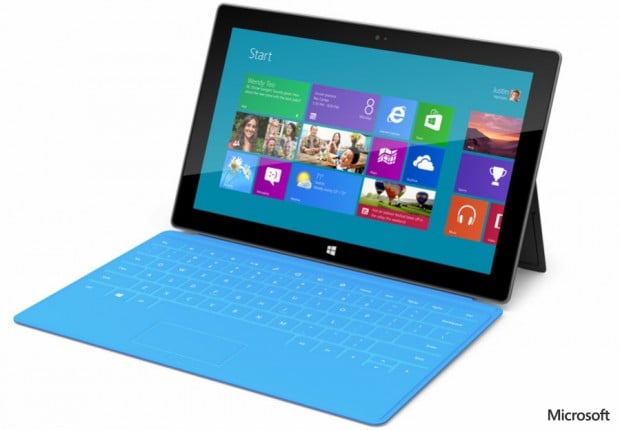 Microsoft also announced a Type Cover for the new Surface, but didn't go into much detail about the device. From the presentation we assume the Type Cover attaches to bottom just like the Touch Cover. The big difference is the Type Cover has tactile keys and a true trackpad, just like a standard Windows laptop. It's for users who prefer the standard keyboard layout and want to actually feel like they're tapping keys for input.
Out of the two, Microsoft spent a lot more time on the Touch Cover, which we frankly can't blame the company for. The Touch Cover is the more interesting of the two accessories, and the one we can't wait to get our hands on.

As an Amazon Associate I earn from qualifying purchases.