Microsoft Surface Expands to EMEA Markets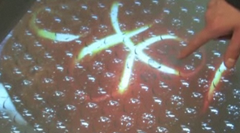 Microsoft Surface is starting to stretch out its impact a bit by expanding into EMEA (Europe, the Middle East, and Africa) markets. They've recently announced that Microsoft Surface is now available in Austria, Belgium, France, Germany, Ireland, Italy, Netherlands, Qatar, Spain, Sweden, UAE and the UK.
Microsoft has (or is about to) publish some new videos on the Microsoft Surface site and you can now follow the Surface team and news on Twitter at this link. (@MSSurface)

This article may contain affiliate links. Click here for more details.