Microsoft Surface: Everything New in 2016
Microsoft's recent October Windows 10 reveal was meant to showcase everything that the company has to offer, but the Surface Studio quickly drowned out any and every other thing the company had to show. Yes, that includes all the features that its planning with next year's Windows 10 Creators Update. In fact, judging by what some outlets have shared, you'd never know that Microsoft announced a slew of hardware refreshes and upgrades alongside its first desktop PC.
Of course, the Surface Studio was one of the best things that the company revealed. A transformable all-in-one with minimum three-thousand dollar price tag, it's not going to be everyone's next PC. Microsoft admitted as much when it said the device went beyond what the average home user needs or will spend money on.
Read: Microsoft Surface Studio Release, Price & Pre-Orders
There were other major changes in the Microsoft Surface line-up though. None of them were as big or interesting as the new Surface Studio, but they could end-up being just as important, especially for those that love gaming or want to extend their Surface experience beyond their device.
Here's a complete breakdown of all the changes and new devices in the Microsoft Surface line-up for this year.
Microsoft Surface Book with Performance Base
Last year's Surface Books offered more power than any previous generation Surface device. Turns out that not everyone who purchased them were pleased with their performance though. They made great productivity machines, but their graphics processors weren't enough to support some high-end games at frame rates and resolutions that users craved. So the new Microsoft Surface Books with Performance Base exist.
Announced just before the Surface Studio, the Surface Book with Performance Base looks and behaves just like the original models do. It's a notebook, with a detachable screen and very unorthodox hinge. These enhanced models have NVIDIA GeForce GTX 965M graphics cards with 2GB of GDDR5 RAM. To counter balance the more demanding graphics cards, Microsoft stuffed these machines with more batteries. They can now last for 16 hours between charges.
Surface Book with Performance Base machines start at $2,399 for a model with 8GB of RAM. Anyone can pre-order now, but they won't arrive until November 10th.
[ Pre-Order the Surface Book with Performance Base ]
Microsoft Surface Mouse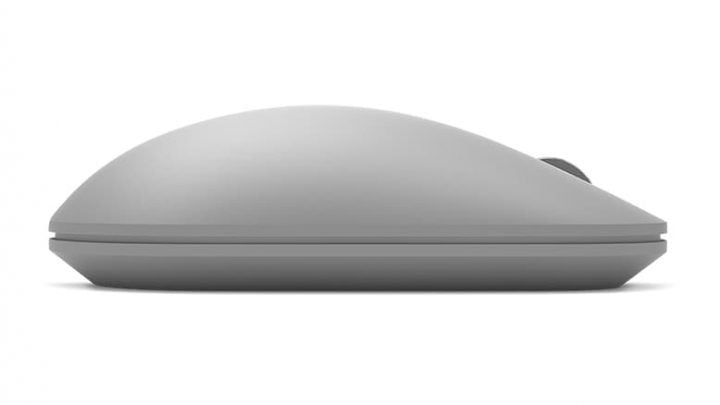 For the Surface Studio, Microsoft needed a mouse and keyboard to include with the machine that supported Bluetooth. Rather than design new ones, its teams repurposed still functional designs and gave them a fresh look. The new Surface Mouse looks like the Microsoft Designer Mouse, but with a slightly altered grip area and a metal scroll wheel.
The new Surface Mouse launches on November 10th, and is available to pre-order now for $49.99.
[ Pre-Order the Surface Mouse ]
Microsoft Surface Dial
The Microsoft Surface Dial launches on November 10th, but it's very different from most of the Surface accessories we've gotten from Microsoft in the past. It's another attempt at a natural user interface, just like the Surface Pen.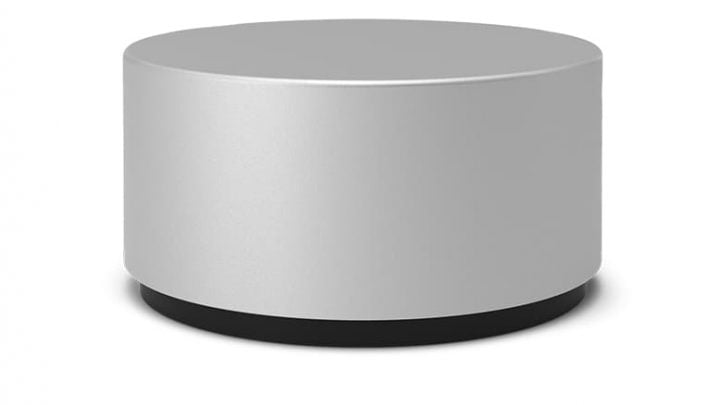 Surface Dial is a rotary puck that connects to your PC through Bluetooth, and lets you interact with your apps in different ways. Microsoft is working with Adobe and other companies to enable the Surface Dial to control functions within their apps. At the event, users were changing their digital ink colors and tips with the Surface dial. Spotify, Groove Music and Pandora will allow you to change their volumes with this accessory too.
Every Windows 10 device can pair with the Surface Dial, but only the Surface Studio allows users to attach it to their display and get controls overlaid in the apps they're using at that moment.
[ Pre-Order the Microsoft Surface Dial ]
Microsoft Surface Keyboard with Fingerprint Reader
The $99.99 Surface Keyboard is a pretty straight forward affair. It's Bluetooth, with a silver deck that matches the Surface device's magnesium cases. The spacing and the mechanisms underneath each key cap seem inspired by what's built into the Surface Type Covers.
Microsoft will offer this keyboard in two versions, one that has a fingerprint reader for those that don't have Windows Hello capable cameras for logging in and another that doesn't. The Microsoft Surface Keyboard goes on sale November 10th, but is available for pre-order today.
[ Pre-Order the Microsoft Surface Keyboard ]
Microsoft Surface Ergonomic Keyboard
The Microsoft Surface Ergonomic Keyboard has the same grey on grey design that the regular Surface Keyboard does, but the keys are raised and curved on the deck in a way that's supposed to cause less  strain. It too connects to devices through Bluetooth technology. A grey Alcantara material covers the wrist rest. That's the same material that the company used for a recently launched new Surface Type Cover.
The Surface Ergonomic Keyboard launches on November 10th for $129.99.
[ Pre-Order the Surface Ergonomic Keyboard ]
Individually, only a few of these new Microsoft Surface accessories are exciting. Together, they highlight a steadily growing, cohesive ecosystem that is every bit as intricate and well-designed as the iMac and MacBook lines.