Microsoft Surface Mini Reportedly Delayed to Spring 2014
Microsoft's heavily rumored 7-inch tablet, the Surface Mini, is reportedly being delayed to next year, where it might not see the light of day until sometime in the spring. According to ZDNet, which has been the reliable receiver of many Microsoft rumors in the past, Microsoft isn't releasing the Surface Mini this holiday season as previously expected.
Sources that the reason for the delay is because the Surface Mini needs a much-needed software update before it's ready for the public. Specifically, a Windows 8.1 "Spring 2014 GDR" software update is needed for the Surface Mini to work as Microsoft wants. GDR stands for General Distribution Release, and it's a model that has been used for Windows Phone for a while, but it's making its way to Windows 8.1.
It's all a bit technical and rather confusing, but the jist is that the Spring 2014 GDR update for Windows 8.1 will align with the Windows Phone "Blue" update, which could be called Windows Phone 8.1 and would be the first major update to Windows Phone 8. With this release schedule, Microsoft will launch the Windows 8.1 Spring 2014 GDR update, Windows Phone Blue and the Surface Mini in one shot next year in the spring.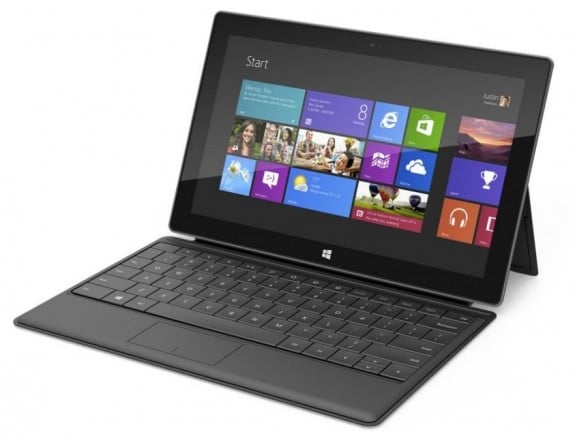 There was absolutely no mention of a Surface Mini at Microsoft's Surface 2 event earlier this week, and the company is staying quite mum overall about the rumored tablet. It makes sense that Microsoft would make a smaller Windows tablet, especially to take on the likes of the Nexus 7 and Amazon's Kindle Fire series, but the company will definitely be late to the party, whether or not the tablet releases later this year.
This means that once Microsoft releases the Surface Mini, most consumers who have been wanting a smaller 7-inch tablet will most likely already have gotten one, leaving the Surface Mini out to dry. This partially the reason why the regular Surface tablet isn't doing so hot. It's a great tablet, but when Microsoft finally released it, most consumers already bought an iPad or a Nexus 7.
In any case, Microsoft is looking to take the next step into the hardware market with another tablet iteration. All that's left to find out is what the Surface Mini will actually be; will it be a 7- or 8-tablet? Will have LTE? Will it have a killer processor and fast graphics for games and other intensive tasks? We'll have to wait and see.

As an Amazon Associate I earn from qualifying purchases.