Microsoft Teases New Features in Windows Phone 7 Software Update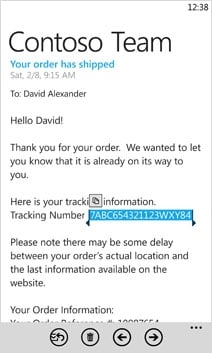 Many of the Windows Phone 7 features that are teased as part of a forthcoming over-the-air (OTA) update from Microsoft are expected, but it is nice to see the company taking a pro-active position in promoting its new mobile operating system. The company did not give an exact timeline for when the new features will be introduced, except to alert users and interested parties to look for these features in updates over the next several months:
So over the next few months, look for updates that add some new features you've asked for and also tune up your phone's performance.
Based on the language given, it seems to indicate that there will be multiple updates that will bring the following features: copy and paste, faster apps and games, and better marketplace search. The first item, copy and paste, would be a new feature or functionality that will be enabled while the latter two features seem to optimizations to the platform.
According to Microsoft, users will be notified of an update via a pop-up message when an update is available.