Microsoft Temporarily Slashes Year-Long Subscriptions to Xbox Live
Though Microsoft allows users to pay single player games on its Xbox 360 and Xbox One consoles, there's no denying that the experience on both consoles is made better by Xbox LIVE Gold, a subscription service that grants users the ability to play games online and access to entertainment apps through the console. Thanks to a new deal on Microsoft's online store, Xbox 360 and Xbox One owners can purchase a year-long subscription to Xbox Live Gold for $39.99.
For those who have yet to purchase Xbox Live, that's roughly 40% off how much a year-long subscription of Xbox Live Gold costs normally. Typically, year-long Xbox Live Gold subscriptions cost users $59.99 a year. Users who take advantage of the deal won't have to wait for a subscription card to arrive in the mail either. Microsoft is offering the subscription as digital code that users can apply to their account almost immediately.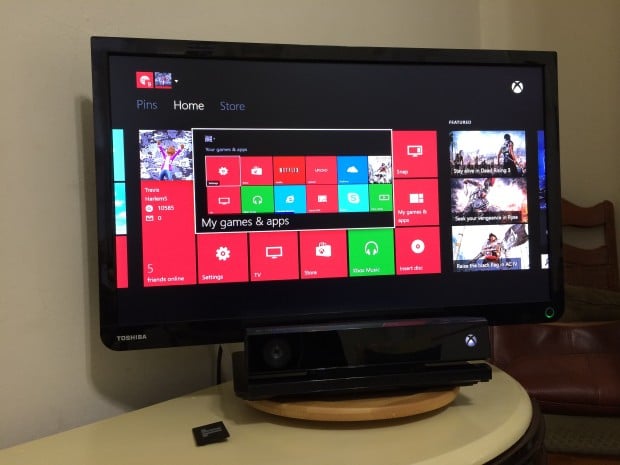 The cheap Xbox Live deal comes at just the right time for Xbox Live Gold users. Microsoft opened up Xbox Live Gold to all users this past weekend. At the time, many speculated that this was so it could easily allow users to participate in this past weekend's beta testing for upcoming first-person shooter Titanfall.
In addition to this deal, Microsoft is also offering users some discounts to who've signed up for the Microsoft Store's coupon and deal services. Deals for coupon subscribers include 5% off the cost of the Xbox One and steep discounts on Xbox One accessories.
Read: Xbox One Deals: $25 Off Xbox One, 5% Off Accessories, Halo for Xbox One
Users who take advantage of today's deal on Xbox Live will need to enter the code Microsoft provides them with online or on the Xbox One itself. Users can do this on the console itself by turning on their Xbox One and saying "Xbox, use a code." Users can also redeem the code online.
Microsoft didn't indicate how long the deal on Xbox Live Gold would last. Without Xbox Live, Xbox One  and Xbox 360 users can't access entertainment applications on either console.

As an Amazon Associate I earn from qualifying purchases.