Microsoft Testing Outlook RT Client, But Will It Ever Arrive on Surface RT?
Microsoft is said to have already begun testing of a more feature-rich Office RT mail client that's designed for the Windows RT ecosystem built around ARM Holdings' processors. The Office RT software is reported to have already been completely developed and testing has already started, but there are still lingering questions about the software giant's plans for the app and whether or not it will actually launch and be made available on the Surface RT tablet hardware.
In a reported by CNET's Mary Jo Foley, two of three sources say that Microsoft still has not decided when and if it will commercially release the software and there's been some dialogue between various teams on whether or not a launch will happen. Currently, Microsoft's bare-bones Mail client for Windows 8 has been made available for Windows RT, but a fully featured Office RT suite may make the platform more compelling to business users who may expect more.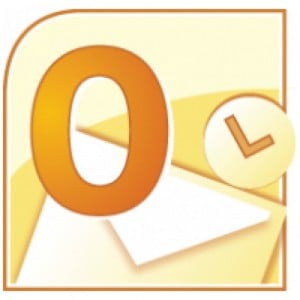 When Microsoft had announced Windows RT, it made the surprising announcement of making Office RT available for free for users of the platform for non-commercial use. This means users won't need to shell out extra money aside from purchasing new hardware with Windows RT pre-loaded to get access to Microsoft Word, Microsoft Excel, Microsoft OneNote and Microsoft PowerPoint for Windows RT, albeit with some limitations. This move also makes Microsoft's Surface RT hardware more competitive when viewed in a professional setting against Apple's iPad. Though there has been rumors that Office will make its way to iOS and Android, Microsoft so far has not made anything official on that front.
Given that Office RT came free, it's unclear if Outlook for RT–if and when it is released–would enjoy the same pro bono treatment or if Microsoft will charge a nominal fee.
Another possibility, according to one Foley source, is that Microsoft may simply rebrand its existing Mail app as Office. This would create a unified Office brand for the Mail app from a more full-featured offering as part of a larger Windows 8 program offering, to the web via Outlook.com, and to Windows Phone 8. There is obviously a lot of politics behind the scenes in Redmond on what to do, but an Office client may help boost Windows RT's visibility in the enterprise market considering there's been strong adoption of iOS and Android slates.
In addition to Surface RT, Microsoft had announced it will be releasing its Surface Pro tablet, which runs the full Windows 8 OS on Intel processor, next month.

As an Amazon Associate I earn from qualifying purchases.