Microsoft to Begin Taking Windows Phone Mango App Submissions Next Month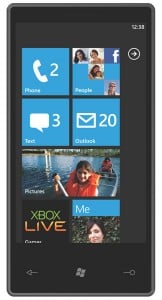 It's still unclear when the Mango update for Windows Phone 7 will officially hit for various first-generation Windows Phone hardware, but Microsoft is at least telling developers that they will begin taking app submissions for Windows Marketplace approval beginning August, suggesting that the software update for the platform is coming soon.
With Windows Phone Mango, apps that are coded for the most recent iteration of Microsoft's mobile operating system can take advantage of new features, such as multitasking, quick resume, and hardware accelerated Internet Explorer 9 features for the browser. To reach out to developers to create apps for the platform, Microsoft has recently created an online developer portal called App Hub, which will be opened to receiving submissions beginning August. In a blog post, the Windows Phone team writes, "We're just about a month away from enabling developers to begin submitting Mango apps to App Hub. Developers will need to use the Windows Phone Release Candidate (RC) tools that we expect to make available in late August to finalize their Mango apps and submit to App Hub."
Microsoft is also announcing that it is expanding its developer reach to seven new markets. Developers will also benefit in that 19 new consumer markets will be added, which means that the reach of their apps will reach even more customers on a global level.
While original Windows Phone apps will continue to work once customers either purchase a Mango phone or update their current hardware to Mango, new features enabled by Mango will require apps to be updated for those features to be supported.
Microsoft had shown off a number of new second-generation hardware to support Windows Phone 7. The company has not committed to a launch period for those hardware, only to say that they will be available in time for the holiday shopping season. In addition to phones made by LG, Samsung, and HTC, there will be newcomers such as ZTE, Nokia, and Fujitsu. It is widely believed that Fujitsu may deliver the first handset to run on the Windows Phone Mango platform.
Via: Windows Team Blog

As an Amazon Associate I earn from qualifying purchases.