Microsoft to Release Preview of Windows Blue This June
Microsoft has confirmed that it will be releasing a preview of the next version of Windows this June.
The confirmation comes by the way of Julie Larson-Green, Microsoft's Corporate Vice President for Windows, at the Wired Business Conference. According to a statement posted on the company's Blogging Windows site, the company will make the preview available to all users this June at its BUILD conference.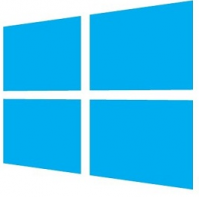 In addition to enabling new screen sizes and cheaper price points for Windows 8 and Windows RT powered devices, leaked editions of the operating system have shown that the update will consist of a large number of changes. These changes include a revamped personalization area, smaller and larger Live Tile sizes, a new charm for screenshots and Internet Explorer 11.
Read: Windows Blue Leaked Online Brings New Features to Windows 8
Windows Blue will also attempt to solve the identity crises that plague's Windows 8 currently. With the update, many of the options that are only accessible via the desktop will move into the operating system's newer Metro environment. Users will also be able to manage files from Windows Blue's new file browsing application.
So far, all leaks indicate that the Metro environment is where Windows Blue users will see the most improvement. Users will now be able to multitask with as many Metro-style applications as their device's screen can support. It's also widely believed that users could see a return of the "start' button as an option, though it hasn't yet shown up any of the leaked builds.
Microsoft will move to integrate its SkyDrive cloud-storage solution into the operating system even more than it is today.  While Windows 8 does sync over certain settings like desktop wallpapers and favorites, Windows Blue will sync even more settings and will have SkyDrive file syncing built-in, negating the use of the desktop and metro application users have to install today.
As Microsoft has now made its intention to ship a beta during BUILD known, we should be get a full look at what the operating system update will entail during the conference preceding the event. BUILD kicks off June 26th.