Microsoft Touch Pack open to [some] Windows 7 users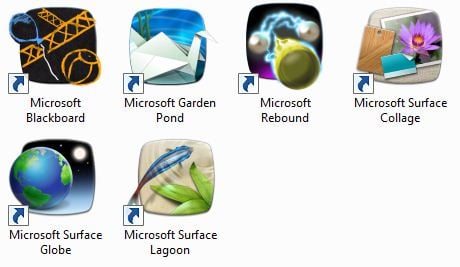 Announced last night on the Windows 7 Team blog, the Microsoft Touch Pack is now available as a free download for anyone who has a multi-touch PC but got cut out of the fun by their OEM.
From the blog:
Until today, the Microsoft Touch Pack for Windows 7 was only available for OEMs to put on new Windows 7 PCs capable of Windows Touch. Due to feedback and requests from both partners and customers, we are releasing the Microsoft Touch Pack for Windows 7 for anyone with Windows Touch capable devices to download.
Apparently all those complaints (and presumably pressure from the competition) paid off. Now anyone with a touchscreen on a Windows 7 PC can enjoy:
You will need multi-touch input to get the full effect from these apps, but even with single touch or pen, you can enjoy some of their interactivity. Be sure to check out our InkShow on the Touch Pack, and our other random encounters with it over the past year.
Update: Okay, so apparently you need certified multi-touch input to enjoy any of the interactivity, and this is really only for people who bought multi-touch PCs from OEMs who skipped the Touch Pack. Pity. Was hoping to see how multi-touch displays and tablet peripherals could take advantage of this.