Microsoft Trickles out Some News for Office Web Apps and Mobile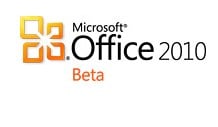 Mary Jo Foley is reporting that Microsoft is beginning to trickle out some news about using the Office Web Apps on mobile phones. Microsoft has been promising this from the get go, but concrete details have been sparse. Well, they are still sparse but less so.
According to Foley, we'll be able to view (but not edit) Office Web App documents (Word, Excel, Powerpoint, OneNote) in the following mobile browsers:
IE on Windows Mobile 5/6/6.1/6.5
Safari4 on iPhone 3G/S
BlackBerry 4.x and newer versions
Nokia S60
NetFront 3.4, 3.5 and newer versions
Opera Mobile 8.65 and newer versions
Openwave 6.2, 7.0 and newer versions
Office Mobile 2010 will allow viewing and editing.