Microsoft Universal Apps Come to Windows, Windows Phone and Xbox One
Microsoft has been finding ways to unify its various operating systems across platforms and today its making a bigger step in that direction. During the company's BUILD keynote today, Microsoft announced universal apps that will be coming to Windows, Windows Phone and Xbox One, allowing users to have a consistent experience across PCs, phones, tablets and game consoles.
The biggest benefit for consumers is that they don't have to buy the same app multiple times if they want to use it on a different Microsoft platform, as the app will work on all platforms after a one-time purchase. However, app developers could still charge for access on different platforms in order to recoup losses of multiple app purchases.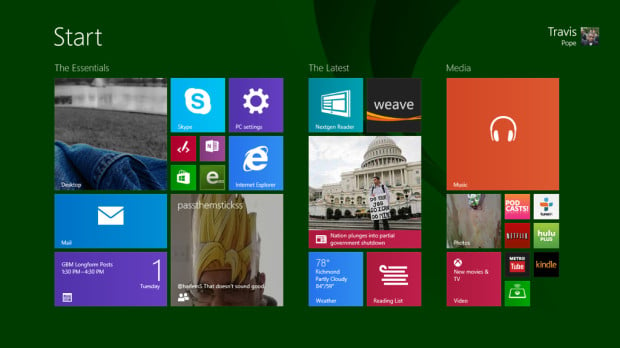 Furthermore, these universal apps will take advantage of the cloud, so information will sync across platforms, including notifications and in-app purchases.
There aren't a lot of details just yet from Microsoft, but it seems like a concept that will take off nicely. The company says that it'll be easy for app developers to make their apps universal, and most of the code used in apps can stay the same, since the back-end of Microsoft's various platforms are relatively the same.
This doesn't mean that all apps will be universal in the Windows Store, but we can take a guess that we'll see many developers take advantage of the new concept. It'll also make it easier for users to begin work (or watch a movie) on one Windows device, and finish it on another without a lot of hiccups in between. Plus, this should make it more enticing for app developers to bring their apps to Windows devices if they aren't already.
In the end, Microsoft says that it has more work to do, but "in the coming weeks and months, you'll see additional updates to the Windows platform – including tools and Store – all designed to deliver even better experiences and enable greater opportunity for our developer community."

As an Amazon Associate I earn from qualifying purchases.