Microsoft Unveils Bing Mobile and Bing Maps with Silverlight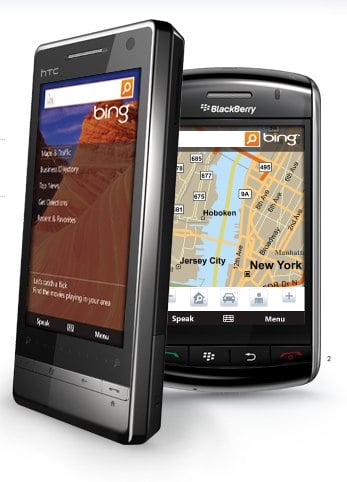 Interesting, interesting. Neowin is reporting that Microsoft is unveiling Bing Mobile and Bing Maps with Silverlight (beta) and you can go take a quick look at the maps app here. Microsoft seems determined to take a swipe at the popularity of Google Maps with this effort. Silverlight adds some very interesting capabilities here including Photosynth, 3D mode, and other features.
The Bing Mobile client will work on 25 devices (Windows Mobile) and there is a web based version for those who want to take a look but don't have a supported device.
You can check out much more on Behind Bing.
OK, Windows Mobile users. Check this out and let us know what you think.

As an Amazon Associate I earn from qualifying purchases.