Microsoft Unveils Mobile Plans at MWC: Say Hello to the Windows Phone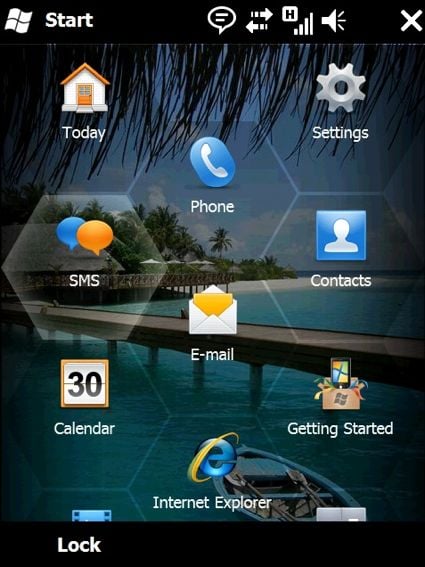 Microsoft has been taking hits on its mobile stratiges for some time now, and in most instances deservedly so. Trying to get back into the game, they are unveiling a series of announcements and the Mobile World Conference in Barcelona featuring everything from the announcement of Windows Mobile 6.5 to a new app store.
One of the big announcements is that Microsoft is now using the phrase Windows Phone instead of Windows Mobile in its strategy. Supposedly the word "mobile" has become redundant. Although in typical Microsoft We Can't Be Clean with Our Branding Strategy the software will still be called Windows Mobile.   Follow the jump for a rundown on Microsoft's announcements.
Windows Mobile 6.5. First, know there will be a Windows Mobile 7. Second, who knows when that will be. That said, Windows Mobile 6.5 offers a touch screen interface with a honeycomb or octagonal shaped menu that supposedly makes it easier to hit those icons than what we're used to seeing. Microsoft is trumpeting that this is a more finger freindly UI, and as an example, when you receive an alert (voice mail, SMS, etc..) a horizontal swipe takes you straight to the app you need to follow up. Some are saying this is very Zune-like, but I'm not a Zune guy, so others will have to weigh in here with their thoughts. We'll be posting more up about Windows Mobile 6.5 as we continue to pour over the coverage.
Windows MarketPlace: Yep, it is an app store. No surprise here. If you're going to intensify your push into the mobile …. er Windows Phone market, you need to be able to download apps over the air. We've been hearing about this for awhile under the code name SkyMarket.
My Phone: A cloud service that allows you to back up all that data on your mobile device into the cloud.
Partnerships Microsoft is talking big partnerships with HTC, Orange, and LG, with what looks like big news that LG is going to be unveiling over 50 Windows Phones between now and 2012.
More as it comes but the above was compiled from Engadget and TechFlash
Here's a link to Microsoft's info on what was announced.

As an Amazon Associate I earn from qualifying purchases.