Microsoft Will Launch Windows Phone 8 on October 29
In just a few weeks Microsoft will finally launch Windows Phone 8 and talk more about the upcoming mobile OS's features.
According to The Verge, Microsoft will show off the final build of Windows Phone 8 on October 29, the date that we've heard about before. At the event, Microsoft will show off the features in Windows Phone 8 that it tried to keep secret, and it will hopefully announce the release date of the five Windows Phone 8 devices that are awaiting release.
Features that Microsoft will likely discuss at the event include Rooms and Kids Corner. Microsoft hasn't discussed these features on stage before, and we only know about them from rumors and leaked emulators. There might be more features on Windows Phone 8 we don't know about, as Microsoft may have hidden some features better than others.
Read: Windows Phone 8 Roundup: The Future of WP8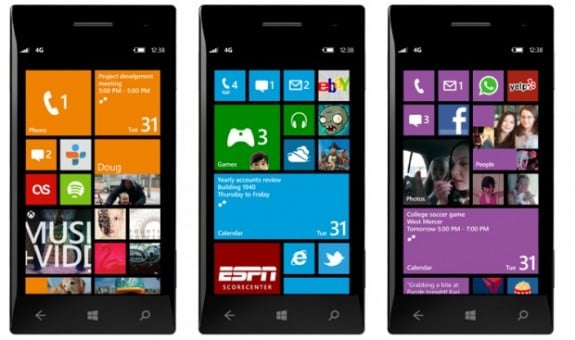 The features of Windows Phone 8 that we know about include a new Start screen, updated specs, NFC, the new Wallet app, and Camera Lenses.
Microsoft might also talk more about Windows Phone 7.8 at this event. Windows Phone 7.8 brings some of the Windows Phone 8 features to current Windows Phone 7 devices which can't receive the full WP8 upgrade. That includes features like the new Start screen layout and possibly others.
We already know that HTC and Nokia have plans to release their Windows Phone 8 devices in November, so a release will probably come very soon after the launch event on October 29.
With the iPhone 5 already on the market and a possible new Nexus in the next few weeks Windows Phone 8 will have some tough competition when it does come to market.

As an Amazon Associate I earn from qualifying purchases.