Microsoft Windows 8.1 Update 1 Coming March 11?
The Windows world is full of rumors and release date possibilities. Another one popped up today. Mary Jo Foley is reporting that the new release date for Windows 8.1 Update 1 is now looking like it will happen on Tuesday, March 11. That would be a regular Patch Tuesday date which, if accurate, means the update would roll out via Windows Update. Foley usually doesn't publish these things unless she's got good info, so I'm guessing she's on the money here. Previous Windows 8.1 Update 1 release dates had pegged the timing to coincide with the Build Conference, beginning April 2, 2014, along with the Windows Phone 8.1 operating system update, so this potentially moves things up a month.
Windows 8.1 Update 1 will be the latest update to the current Microsoft operating system and is believed to continue along the path of bringing the three Microsoft operating systems (Xbox, Windows Phone 8, and Windows 8) closer together, on the way to the potential release of Windows 9 in April 2015.
Foley says that Windows 8.1 Update 1 "may feature some of the work that Microsoft has been doing behind the scenes to reduce further the memory and disk space requirements for Windows. This would allow Windows 8.1 Update 1 to run on cheaper small tablets."
Speculation is also that the update will include close boxes for Metro Apps as well as the ability to pin a Metro App to the Taskbar on the desktop and view Live Previews of those Apps.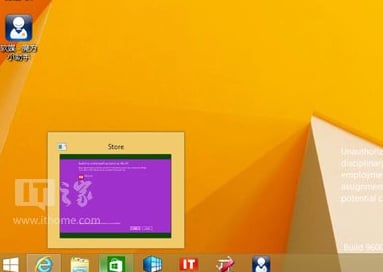 As Microsoft has become increasingly concerned about migrating Windows 7 users to Windows 8, the focus seems to be on adding back in some functionality from the previous OS to make the transition easier. Another way of looking at this is that those who despise the dual headed nature of Windows 8 with both Metro and Desktop environments probably won't see the Desktop going away anytime soon. Call it what you will, but Microsoft is obviously very concerned about reactions from desktop users of Windows that haven't taken to the touch-centric and Tablet focused Windows 8. So much so that even some Microsoft employees have taken to labeling Windows 8 the new Vista.

As an Amazon Associate I earn from qualifying purchases.