Microsoft Won't Allow Other Web Browsers on Windows RT
Microsoft won't let browsers other than Internet Explorer work fully on Windows RT, and Mozilla and Google aren't happy about it.
Earlier today, Mozilla spokesman Asa Dotzler wrote a blog post about the Firefox-makers issues with Microsoft. In Windows RT (a.k.a. Windows 8 on ARM), Microsoft will limit the number of APIs that browsers can access. That means that no third-party browser will be as powerful in Windows RT as they are in Windows 7 now.
Microsoft, however, will let its browser, Internet Explorer, have full access to those powerful APIs. With those APIs, Internet Explorer will be able to run in both Metro (the touch-friendly UI) and Classic (which looks like a Windows 7 desktop).  That means Internet Explorer will have a clear advantage over Mozilla's Firefox and Google's Chrome, should the companies try to make browser for the platform.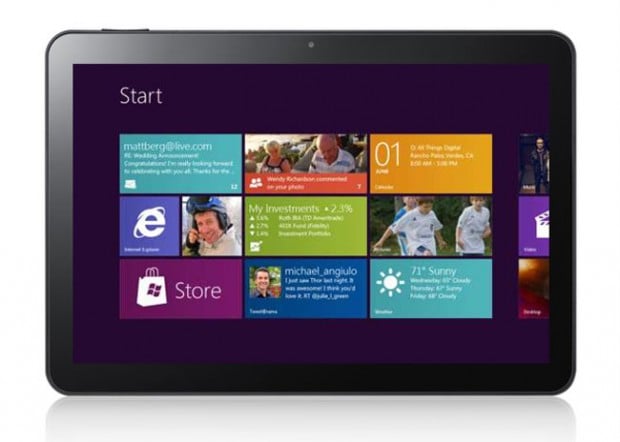 According to CNET, Google expressed similar concerns shortly after. The company said "we share the concerns Mozilla has raised regarding the Windows 8 environment restricting user choice and innovation." Google thinks that "consumers and developers benefit the most from robust competition."
Limiting the user's choice of browser on tablets is nothing new. Apple only allows Safari on the iPad. Every browser in the app store uses the Safari rendering engine with different skins, unless the developer has websites rendered through its servers first (like Opera Mini does on the iPhone).
The issue with Microsoft's Windows RT as we see it is that RT looks just like Windows 8, and Metro apps should work on both platforms. Microsoft, however, grants itself special API access in Windows RT for apps like Internet Explorer and Microsoft Office. Setting aside the fairness to developers, that can cause some confusion among users.
Users who aren't well-versed in everything about the two platforms won't know why Chrome or Firefox will work on their desktop, but not their tablet which has a similar UI.
Taking the iOS route of not allowing third-party browsers on tablets makes sense, but not when the tablet OS looks and feels just like the desktop OS to many end-users. As Dotzler points out, it'll be even more of a problem if the ARM-based Windows RT makes it way to laptops and desktops as Microsoft hopes.