Microsoft Won't Make A Surface Windows Phone
Despite rumors to the contrary, Microsoft won't make a Surface Windows Phone as it has enough input in Nokia's Lumia phones already.
Speaking to Pocket-Lint Microsoft senior marketing manager Casey McGee said that Microsoft enjoys "having the variety" of Windows Phones that it currently does. McGee doesn't see a need for a Surface phone because Microsoft is already closely involved in the designs of many Windows Phones, particularly those from Nokia.
Microsoft, according to McGee, sees hardware from its partners early, and gets to comment on their design. Microsoft in particular seems to have some say in the direction Nokia takes with its phones. Because of the say his team has in new smartphones McGee says that any current Windows Phone device feels like Microsoft's "child" as well.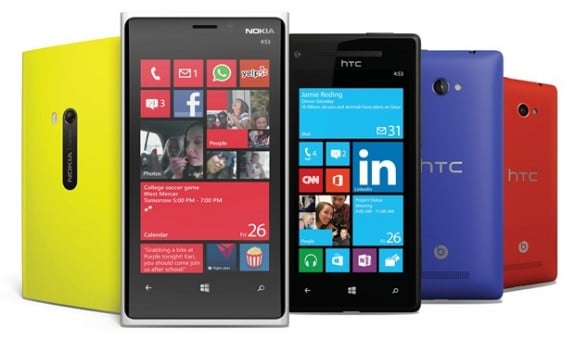 Previously, rumors said Microsoft was working on a Surface phone that would offer a "stock" Windows Phone 8 experience (though there are no skins for Windows Phone 8). According to the rumors Microsoft would sell the phone in its stores like the Surface RT and Surface Pro.
Some rumors said Microsoft would only release the Surface phone if other Windows Phone 8 devices failed to take off.
If Microsoft does have a lot of say in Windows Phones, it would appear it has more input in phones from HTC and Nokia than Samsung. HTC and Nokia both produce very colorful Windows Phone 8 devices, while Samsung's only Windows Phones look just like the Galaxy S3 and the recent Galaxy S4.
Microsoft seems to prefer the colorful phones as they stand out in the crowd of black, white and silver smartphone adorning carrier shelves. The colors are also the same colors Microsoft includes as themes in Windows Phone 8, so users can make their phone's software match the hardware's color.
When Microsoft debuted Windows Phone 8, it dubbed the Windows Phone 8X, a "Signature" device, which could be taken as similar to Google's Nexus program.

As an Amazon Associate I earn from qualifying purchases.