Microsoft's Battle Plan Against iPad Outlined in PowerPoint
Microsoft is fighting an uphill battle against the iPad and has outlined how it hopes partners will fight that battle in the near future. There's a PowerPoint floating around that encourages Windows 7 slate resellers to sell directly against the iPad with some pretty stale arguments. Keep in mind, these PowerPoint slides are intended to help sell Windows slates this year, not devices that may or may not be introduced when Windows 8 is introduced.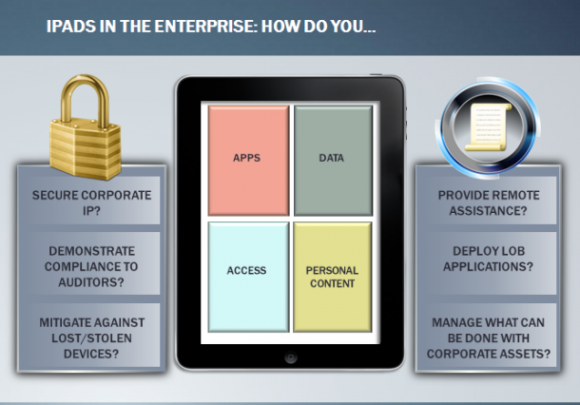 In this slide, the argument about how the iPad is a compliance and security nightmare. I agre that iOS devices may have some issues in this department right out of the box, but these issues have been addressed to a point where iOS devies are on the network at some of the biggest enterprises out there. Google, SAP, Salesforce.com and Cisco are just a few of the companies where I have friends that use iPads and iPhones at work, handling super secret information. If iOS is secure enough for them and their auditors, it's probably good enough for almost anyone.
As Warner Crocker pointed out earlier, the iPad doesn't do everything. But who cares? It does enough to be extremely useful in his daily routine. One of the killer features of the iPad is its battery life. The nearly never ending battery life is why a lot of people love their iPads and use them for work and play. The competitive grid simply doesn't matter to the majority of iPad users. No form based input or signature capture? There are free and $.99 apps for that.
Tablet PCs and Windows slates certainly have their merits, but Microsoft and its partners are going to come up with something much better than a PowerPoint deck and collateral if it wants to put a dent in iPad sales. Let's not forget that while Microsoft and its partners are readying their attack against the original iPad, the second generation iPad is probably already being manufactured.
Mary Jo Foley from ZD Net has some more analysis on the subject and a full set of slides.

As an Amazon Associate I earn from qualifying purchases.