Microsoft's Canesta Acquisition Gives Hope for a Proper Windows Tablet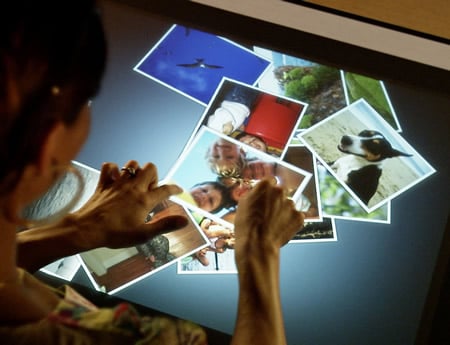 Microsoft had recently announced that the company had acquired 3D chipmaker Canesta, which would give the Redmond, Washington software company a portfolio of valuable patents that may drive the company's natural user interface initiative. According to Jim Spare, the president and CEO of Canesta, "With Microsoft's breadth of scope from enterprise to consumer products, market presence, and commitment to NUI, we are confident that our technology will see wide adoption across many applications that embody the full potential of the technology."
According to eWeek, the terms of the acquisition were not disclosed, nor were Microsoft's plans for integrating some of Canesta's technologies into its own portfolio. However, industry watchers are optimistic that 3D technology and natural user interfaces, otherwise known as NUI, will be integrated more closely with game playing via the Kinect system on Xbox and for Microsoft's tablet initiative.
So far, Microsoft has been making strong pushes for Intel-based and Windows 7-powered tablets, though many of those devices have not really caught interest as consumers are eyeing the growing popularity of the Apple iPad and other Android tablets for content consumption, rather creation. These tablets are said to offer better battery life and a better user experience with a nicer icons-based user interface than the clunkier, text-driven Windows 7 menus. However, with Canesta's portfolio, we're hopeful that some of these technologies may be transferred to make a Windows 8–or later–tablet even more compelling, offering a rich user experience that's controlled and intuitive, much like how Microsoft had scrapped its efforts in the mobile space with Windows Mobile in favor of the dynamic Windows Phone 7 UI.
That said, we did take a recent tour of the HP Slate 500 tablet, which runs on Windows 7 rather than a mobile operating system, and comes with an active digitizer making it more akin to a Wacom tablet than a consumer-centric tablet along with multitouch input. However, as good as the HP Slate 500 looks on paper, there are concerns about the device–both in terms of its power (the Slate 500 uses a more conservative netbook-sized Intel Atom CPU) and with its user experience as Windows 7 isn't really optimized for finger usage; some of those concerns–highlighting the pros and cons–are detailed on my friend's genghiskhent blog.
Perhaps Canesta's expertise can help Microsoft shape its Windows desktop experience to be both intuitive and natural, but without some of the sandboxed limitations that appeared on Windows Phone 7.

This article may contain affiliate links. Click here for more details.