Microsoft's iWatch Rival Will Work with the iPhone 5s
When Microsoft launches its own device to compete with the much-rumored iWatch and devices running Google's Android Wear project it'll include a key advantage few other competitors in the space have at the moment. According to new reports, Microsoft's smartwatch will be compatible with the iPhone and devices running Google's Android platform.
Alleged details of Microsoft's plans to combat the iWatch, the Moto360, Samsung Galaxy Gear 2 and other entries in the wearable computing space surfaced in a report from Forbes yesterday. Citing unnamed sources, it's the outlets assertion that Microsoft's smartwatch will also include another key advantage to lure users away from other smartwatches. Reportedly, it'll also have a heart rate monitor and feature other sensors.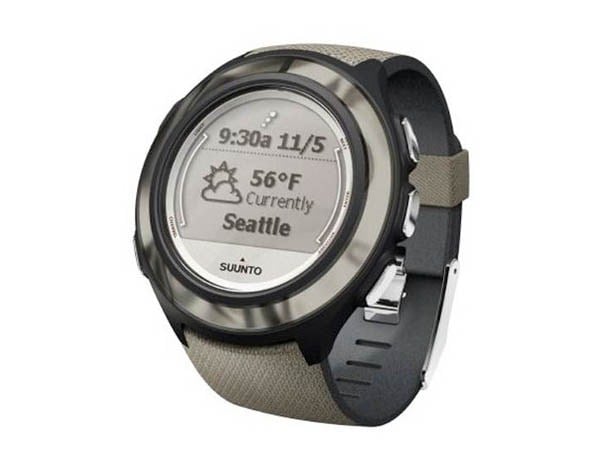 Reportedly, Microsoft is using the team and engineering know-how that it used to develop the Kinect sensors for the Xbox 360 and Xbox One's Kinect sensors to build this new entry into wearable computing. As this report goes, Microsoft's smartwatch will be able to measure user's heart rate as long as they keep it on, and battery life for the device is rated at two entire days. The Microsoft smartwatch is rumored to be constantly on, tracking users health. That's a big advantage since users of smartwatches with fitness tracking features today are required to turn that functionality on.
The Microsoft smartwatch will allegedly, look similar to Samsung's Gear Fat smartwatch and feature a "full-color touch screen about the size of a half of a stick of gum." This screen could be set to its side inside the device's wrist band so that users can easily read messages with some semblance of privacy.
Unfortunately, we don't yet know when Microsoft's smartwatch will arrive. Today's report didn't indicate that a launch of the device was imminent at all. As such, Microsoft's plans – if it had plans to launch a smartwatch at all – could change at any moment.
This report may be lite on the details, but the information included in it does mesh with how Microsoft has approached product launches lately and its position in consumer devices.
Microsoft recently purchased Nokia's Devices and Services division, but at the same time it's worked to make sure that its services and devices are compatible and operate well for every user with a smartphone. For example, the SmartGlass app for the Xbox One and Xbox 360 are available for iPhone and Android in addition to Microsoft's own Windows Phone operating system.
A few months ago Microsoft shocked the world when it formally introduced Office for iPad. Office for iPad plays to Microsoft's own strengths. iPad users can download Office for iPad for free to view documents and read presentations. Doing anything outside of that requires an Office 365 subscription.  This setup allows Microsoft to make its products available to everyone with a smartphone and entice users with its own design language and features that users can't get anywhere else. Presumably, a Microsoft smartwatch would do the same.
All that being said, how successful a Microsoft smartwatch would be is hard to calculate. Today, the smartwatches — or the wearables space as most users call it – is stuffed full of me too devices created by tech companies trying to make a name for themselves before Apple enters the space. Google's Glass devices are attached to optical frames that users wear for the latest in traffic information, messages and even web browsing. It hasn't made it to store shelves yet and still costs  early adopters $1500. Sony has made a few generations of its SmartWatch devices, though none of them have particularly taken off. Last year, Samsung rushed its Galaxy Gear smartwatch to market. That device didn't exactly take off. It did provide Samsung with a base to continue building and it quickly launched two follow-up devices early this year dubbed the Gear 2 and Gear Fit. Again, neither have set sales records but they're widely available.
Microsoft launched an early cousin to the modern smartwatch early last decade. Dubbed Spot, these watches allowed users to get emails, sports scores and the weather using FM radio signals. Microsoft only recently killed off the service that powered these smartwatches.

This article may contain affiliate links. Click here for more details.