Microsoft's Latest Tactic Could Put a Serious Dent in Android's Growth
There's just weeks left until Microsoft's rumored launch of Windows Phone 8.1, a massive update for Windows Phone. So far, signs have pointed to the company using a mix of new and good-to-have features to try and snatch market share from Google's Android operating system. New rumors now indicate that Microsoft could back up that tactic with an aggressive change to the way Windows Phones are made: giving the software away for free.
News of the change comes by the way of a report from The Times of India. It indicates that Microsoft agreed to eliminate the licensing fee it charges Windows Phone makers for two companies, Karbonn and Lava. Though neither of those companies have any name recognition in the United States, both are considered decent low-cost Android phone makers in India. It's worth noting that Microsoft announced the two companies would be coming on board during its press event during this year's Mobile World Congress event in Barcelona.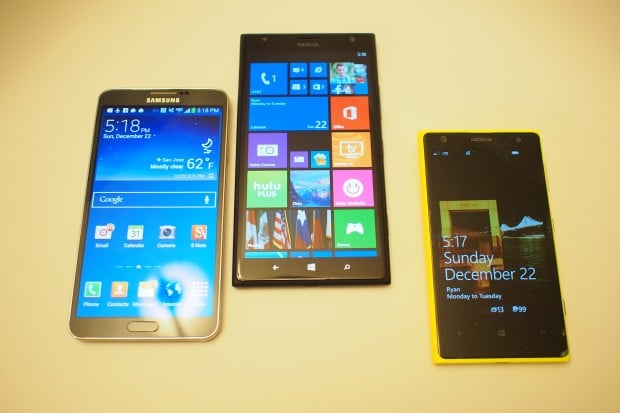 So why is Microsoft not charging two foreign hardware makers any licensing fee a big deal for smartphone buyers in the United States and other markets where high-end smartphones dominate sales? Microsoft is pulling the last big trump card it has over Android. Until now the company made Windows Phone with the intent of making money directly from hardware makers. Unfortunately, that business model didn't account for Android being "free" for companies to develop for.
As it turns out, making Android devices is only free in the sense that the core operating system is easy to get. However, Google has been on a mission to move essential Android features out of the operating system itself. Companies who choose not to play by Google's rules are left with a decidedly less functional platform. Devices like the Samsung Galaxy S5 and the new HTC One are also pretty telling about the nature of Android. Samsung and HTC  likely spent millions creating custom software and solutions for their devices that aren't included in Android. They then have to spend even more money engineering those software updates for older devices.
By comparison, Microsoft does the majority of software engineering for Windows Phone. Some companies do include a few extras for their users, but Microsoft takes on the cost of adding new features and maintaining quality as long as hardware makers create devices that adhere to its specifications. This means smartphone makers are free to focus their efforts on their hardware, saving them large-scale development costs.
The move could mean more smartphone makers consider using Windows Phone over Android.
Read: Massive Windows Phone 8.1 Leaks Spill Many of Microsoft's Secrets
Whether Microsoft will make the operating system free for all of its hardware partners remains unclear. If it does, it's likely that it'll announced the move at its BUILD 2014 event in earlier April.

This article may contain affiliate links. Click here for more details.