Microsoft's Next Best-Selling Xbox Could Be Your PC
Having successfully super-charged sales of its Xbox One console, it now appears Microsoft's Xbox group is gearing up for another gaming related battle. Comments made by Microsoft's Phil Spencer indicate that the company is preparing to announce big moves in the PC gaming space when Spencer and others take the stage at the Windows 10 Media Briefing on January 21st.
Spencer's comments about PC gaming came during an announcement on the Xbox Wire news blog about the Xbox One console becoming the best-selling current generation living room console in the United States for December.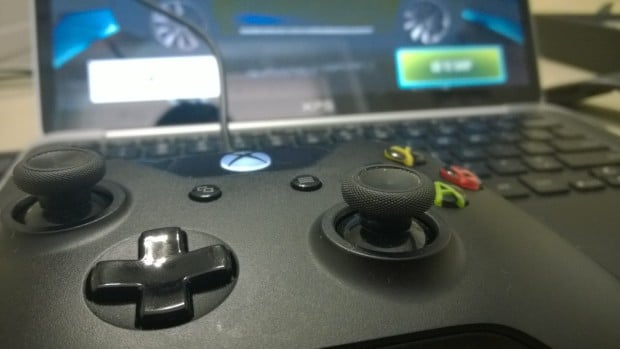 Spencer, who heads Xbox for Microsoft, is careful to note that the Xbox "experience isn't limited just to the console." He goes on to all out confirm Xbox' rumored plans to expand into PC gaming saying, "The Xbox team is continually working hard to expand and improve he experience across myriad devices – including home gaming PCs, soon to be powered by Windows 10."
"Our goal is to help PC gaming flourish, and we're excited to be helping shape the future of Windows."
What Microsoft's plans for gaming in Windows 10 include remains unclear, but Spencer isn't exactly being coy about why he's appearing on stage during the Windows 10 Media Briefing. In fact, Spencer has hinted at a big shake up in PC gaming for a while now. A few months ago he mentioned for Microsoft to deliver a better PC gaming experience, on Twitter.
Microsoft has a very, very checkered past with PC gaming. A large portion of all PC gamers are running Microsoft's Windows operating system. It's understandable that some might assume Microsoft is already at the pinnacle of PC gaming. The problem is that it isn't, PC gamers use Windows 7 as their operating system. Booting up Windows 7 is about as close as they come to interacting with Microsoft though.
Typically, PC gamers use Steam, a sort of Xbox Live-like service that's available on Macs, PCs and devices running Linux. Through Steam, users can purchase games, chat with their friends and more. Steam, which is owned by Valve, recently announced it'd be moving into the console space with Linux powered Steam machines like Dell's Alienware Steam Machine. It's ironic that Microsoft would use Windows 10 as an opportunity to formally move the Xbox brand in the PC gaming space. Valve's Gabe Newell, blasted Microsoft's Windows 8 operating system for introducing a Store that could put Microsoft at the center of PC gaming.
The problem for Microsoft is that technically, Newell was right. Had Microsoft delivered on a robust gaming experience, it might have found itself back at the forefront of PC gaming. That's not what happened though. The Games app that comes built into Windows 8.1 connects to Xbox Live, but not in a meaningful way beyond sending messages and responding to friend requests. The app mostly deep links to marketing pages for Xbox 360 games, not Xbox One games. When users do stumble upon an Xbox Live enabled game for Windows, it's a mobile game because Microsoft doesn't let users download Desktop apps directly from the Windows Store.
Read: What is Windows 10?
Worse still, the Xbox games that include Xbox Achievements offer little else associated with the Xbox experience. For example, there is no real-time multiplayer. Many don't offer cloud game saves. Users get positively no benefit from having an Xbox Live Gold subscription either.
Microsoft will need to fix all of that if it hopes to offer up the Xbox ecosystem as a credible alternative to Steam, or even smaller PC game services like Origin from Electronic Arts and Arc from Perfect World.
Microsoft's Windows 10 Media Briefing starts at 9AM Pacific Standard Time. There will be streaming video so that users can watch the announcements in real time.

This article may contain affiliate links. Click here for more details.