Microsoft's Windows RT Surface Tablet Speculated at $350 Pricing?
It appears that Microsoft will be aggressively pricing its Surface tablets in order to gain market share in the competitive tablet space, which has been dominated by Apple's iPad slate and is being crowded with a number of low-cost and feature-speced Android devices. The Microsoft hardware branded Surface tablets will be available in two models with the Windows RT model for ARM-based CPUs to debut first followed by a Windows 8 Pro model with Intel chip to be released later. According to recent speculations, the Windows RT tablet may be priced at $350 or under, placing it between Google's 7-inch Nexus 7 tablet at $200 and Apple's entry-level third-generation WiFi-only iPad at $500.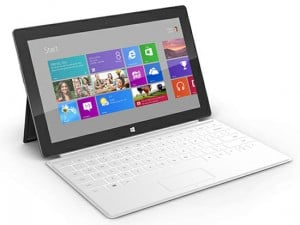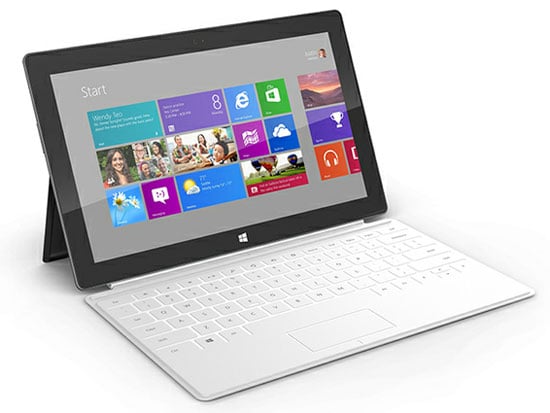 According to WMPU, calculations for the $350 pricing comes by way of a contest held at Dummies.com where that website is promoting its Windows for Dummies series of books. As with contests, the firm holding the contest must disclose of the total value of the prize, and the books, along with the Windows RT Surface tablet, are priced together to be approximately $350.
Microsoft has to price at least the Windows RT edition of the Surface competitively to gain market share in the competitive space, though it's unclear how Microsoft's low price would affect other OEMs in the Windows 8 and Windows RT arena. It was previously reported that Acer was disappointed by Microsoft's decision to enter the hardware space and the low Surface price may mean that other manufacturers may have to match Microsoft's pricing, putting downward pricing pressure on other manufacturers.
The Windows 8 Pro edition of the Surface tablet is now speculated to cost $500, matching Apple's iPad price. The Windows 8 Pro edition would be a full PC tablet that will be able to run legacy apps designed for Windows 7 or earlier.
Microsoft has thus far not announced pricing for either Surface models. The good news is that Microsoft may recoup some of the money it may 'lose' on aggressive hardware pricing in the form of accessories. The Surface has a smart keyboard cover, and Microsoft may be able to make money on that accessory.

As an Amazon Associate I earn from qualifying purchases.