MID Developers Leaving Intel's MID Alliance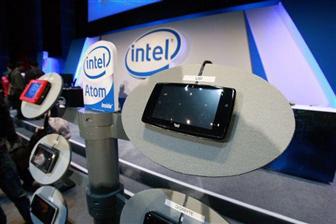 Engadget is linking to a DigiTimes report that several members of Intel's MID Alliance are walking away from plans to develop MIDs in the future due to unsatisfactory shipping levels of current products. Some folks will treat this as a "sky is falling" announcement, but in my view, it is just the normal evolution for a product class that never seemed to make much sense in the first place.
The weaker than expected shipments and acceptance of these products can't be too much of a surprise given that current consumer trends seem to be focused on mobile phones more than MIDs/UMPCs and the like.  Face it, MID manufacturers can't compete in a busy consumer space with cell phones unless they are willing to bite the bullet and dump dollars into creating the market, and none of them have ever really reached that point, while they have been following Intel's long term MID strategy, at least here in the US. It is a big leap to make between the enthusiast market to the consumer market. Just ask Microsoft's former Tablet PC team.
Supposedly the companies are focusing their efforts on Smartbooks, eBook readers, and other "what's the bandwagon today" products.

As an Amazon Associate I earn from qualifying purchases.