Mid-Range LG Escape Planned for AT&T's 4G LTE Network
New images of LG's forthcoming Escape Android smartphone has begun to surface. The device, which bears the model number LG P870, is said to be coming to AT&T's 4G LTE network, though the phone has yet to be announced by either AT&T or LG at this time. The LG Escape will be a mid-range Android smartphone that will debut with Android 4.0 Ice Cream Sandwich.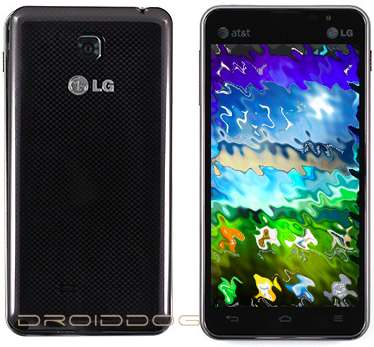 The phone will feature somewhat more conservative specs than the current LG flagship that is available for AT&T's 4G LTE network in the form of the LG Nitro. The Escape will have a smaller 4-inch display with a slightly lower qHD 960 X 540 resolution than the Nitro. Additionally, it will have 1 GB RAM, NFC, dual-core Qualcomm Snapdragon S4 processor clocked at 1.5 GHz, and a 5-megapixel rear-facing camera.
It's unclear at this time when the device will launch and what price the phone will retail for. The LG Escape's leaked front and rear images were originally posted on Droiddog.