MIDMoves Podcast Worth a Listen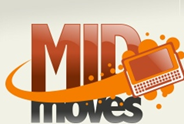 You should remember the MIDMoves team. Four prominent bloggers were given devices and told to hit the road, check them out, and report back. Well the MIDMoves site is full of their discoveries, and now the MIDMovers have gotten together for a podcast to talk about and share their experiences. Check out what Steve ""Chippy" Paine, Jen of Pocketables, Nicole Simon, and Ewan Spence have to say about their adventures.
Here's the link.

As an Amazon Associate I earn from qualifying purchases.