Midnight Fallout 4 Release Date: 5 Important Details
New PC, Xbox One and PS4 Fallout 4 release date details have emerged today as we inch closer to the game's highly anticipated arrival in November.
The Fallout 4 release date is confirmed for November 10th and as we make our approach, we continue to see new and important release details emerge for prospective buyers and those that have already pre-ordered the company's follow-up to Fallout 3.
Today, new Fallout 4 release date details have arrived thanks to one of the retailers that will be stocking the PC, Xbox One and PS4 versions of the game when its arrives in just over a month. These details should be exciting to those that want to play Fallout 4 as soon as humanly possible on November 10th.
Midnight Fallout 4 Release Confirmed
With just weeks to go before the Fallout 4 release, midnight Fallout 4 release date events have been confirmed.
Best Buy confirmed plans to host Fallout 4 midnight release events in its stores, giving fans of the series and those that ordered early a chance to pickup a physical copy of the game right when the clock strikes midnight on the east coast of the United States.
The Fallout 4 release date falls on the same day as the Rise of the Tomb Raider release date. Best Buy notes that it will also be selling Rise of the Tomb Raider on Monday, November 9th.
Not Available at Every Location
It's important to note that the Best Buy midnight Fallout 4 release won't be available at every single retail location.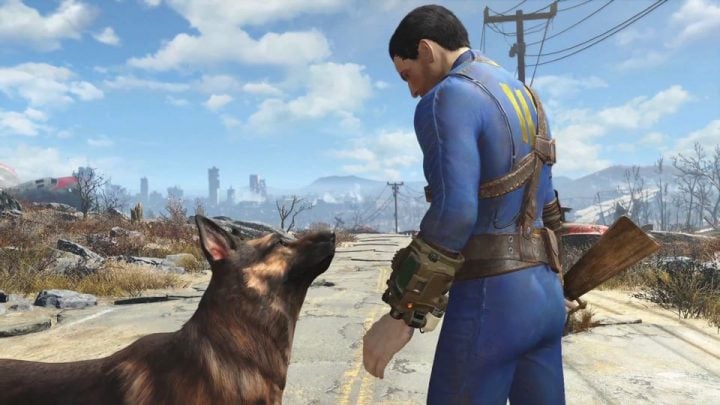 The company offers a tool that allows Fallout 4 buyers to see which stores will be open early and which ones won't be. Those interested in picking up the physical version of the game as soon as it becomes available will want to check there and call ahead just to make sure.
If you're picking up a Fallout 4 Pip Boy Edition you'll want to double check to make sure that your order is there and available.
Some Events Not at Midnight
While this is being labeled as midnight Fallout 4 release, most of you won't have to go into Best Buy (or another store) at midnight.
If you live on the east coast of the United States, note that Best Buy stores will open at 12:01AM ET to accommodate buyers. Best Buy will open its doors at 11:01PM CT, 10:01PM MT, and 9PM PT.
Once doors are open, buyers will be able to go in and finalize their Fallout 4 pre-order and walk out with Bethesda's brand new game.
Expect More Midnight Fallout 4 Release Events
GameStop hasn't announced any Fallout 4 midnight release details yet but you can expect it to join Best Buy on November 9th and 10th.
If and when GameStop announces a Fallout 4 midnight release, it will confirm the event here. GameStop's midnight release confirmations typically come later than Best Buy's so the fact that it's mum isn't a surprise.
GameStop, like Best Buy, should provide a way to check which stores will be opening early for release and which ones will be closed.
Digital Fallout 4 Release
It's important to note that those who buy the PC, Xbox One or PS4 Fallout 4 release digitally will also be able to take advantage of the midnight Fallout 4 release.
If you buy the digital version of the game, you'll be able to pre-load it ahead of the release date. The game should go live at midnight ET and 9PM PT, just like the physical version of the game.
We're still not sure how big the game will be exactly though, as we note below, Microsoft seems to think it will be in the vicinity of 30GB. Make sure you clear out some space for Fallout 4 ahead of the release date
PS4 Fallout 4 Release: 5 Things That Need Your Attention
PS4 Fallout 4 File Size
Over the weekend, Microsoft revealed what could be the final size of Fallout 4 for Xbox One. According to Microsoft, the game will check in around 28GB in size.
This is actually pretty reasonable for a game of Fallout 4's size. Still, it would require many people without a ton of space or without an external hard drive to move some files around.
We'd expect the size of Fallout 4 for PS4 to be in and around the same size as the Xbox One version of the game. There might be a slight difference but we wouldn't expect the difference to be overwhelming. So, perhaps, the game will be around 28GB.
Now, it's important to note that Bethesda's Pete Hines says that the company "haven't given out file size or system spec info for any platform." So, it's not clear if this 28GB file size will stick. For what it's worth, the file size is still visible on Microsoft's website.

This article may contain affiliate links. Click here for more details.