Midnight Halo 5 Release Event Details for Best Buy Arrive
With the Halo 5 release date just days away, retailer Best Buy is sharing more details about the midnight Halo 5 release event that its planning for many of its stores. The retailer is hoping that free character add-ons, Halo 5 bags and gift certificates will be enough for fans to spend their Monday outside of its stores.
Best Buy revealed more Midnight Halo 5 release event details this morning in a post on its blog. Halo 5: Guardians is expected to be this year's biggest video game launch. The game continues the story started in Halo 4. Halo 5 will mark the first time Microsoft has made a title in the series exclusive for the Xbox One. Other Halo games available on the console are remakes of past games or aren't first-person shooters like overwhelming majority of the Halo franchise. Halo 5's full title is Halo 5: Guardians.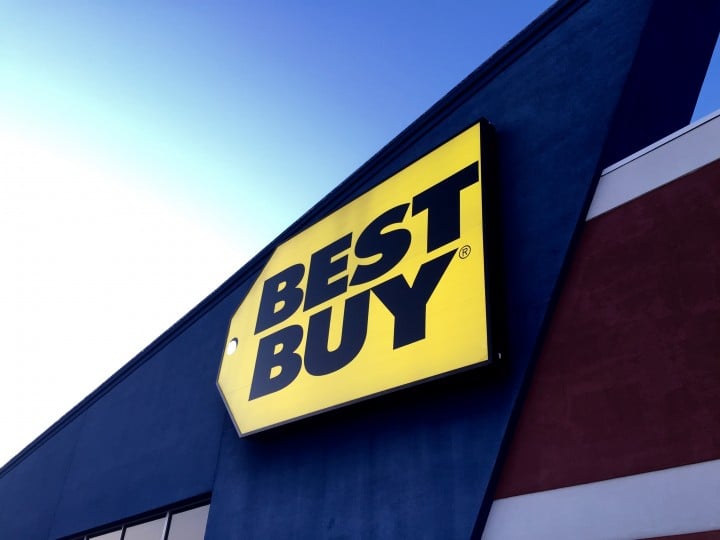 Read: More Halo 5 Details to Know with a Week to Go
Best Buy says that 800 of its stores will open at midnight so that gamers who pre-ordered ahead of time can pick up their copies of Halo 5: Guardians. Those stores will have themed draw string bags and masks to pass out to waiting fans. Best Buy didn't post a picture of what the drawstring bag looks like, unfortunately. The masks mimic the helmets of Master Chief Petty Officer John 117 and Spartan Jameson Locke, Halo 5's protagonists or antagonists, depending on how the story goes.
Shops that really want to get gamers to their doors usually need something exclusive that they can point to. That's especially true when one considers how easy it is to pre-order Halo 5: Guardians in the Xbox Store instead of placing a pre-order somewhere else. Best Buy says that its stores will have "exclusive deluxe art books" for shoppers to pick up. Those art books likely contain concept art made by developer 343 Industries as it was conceptualizing and building Halo 5: Guardians.
The rewards for Best Buy shoppers aren't all physical. The retailer will also provide Halo 5 buyers with codes for the Athlon Iccus Armor and Dianthus Visor. The two armor pieces of letting players customize their character in Halo 5's Warzone and Arena multiplayer modes. A Long Shot Assault Rifle is also included. Anyone who has a My Best Buy Membership will get a $10 gift certificate to use on anything they want.
Best Buy says that it'll stagger its midnight Halo 5 release store openings. Really, the event only starts at midnight for shoppers on the East Coast of the United States. Central Time shoppers can expect their local stores to open at 11 PM. Mountain Time Zone buyers will get their copies sat 10 PM. West Coast Best Buy Stores open at 9 PM.
All told, Best Buy seems to be putting on quite a party for the Halo 5 release. Recently GameStop confirmed that it was opening at midnight for the Halo 5 release too. Wal-Mart already stays open all night, basically eliminating any reason for a midnight Halo 5 release party at its stores.
Read: Which Halo 5 Guardians Edition Should You Buy?
Not to be out done by its retail partners, Microsoft already has Halo 5 downloads available for users to buy and beat the release day rush. To be clear, users can't actually play those downloaded copies until release night. The company has also partnered with YouTube to cover the launch live for everyone to watch at home and over Xbox Live.
Halo 5: Guardians costs $59.99 for a standard copy. Microsoft is also offering Limited Edition bundles with memorabilia inspired by the game. Besides the game itself, Best Buy should have the Limited Collector's Edition Xbox One and the game's special edition wireless controllers for same.

This article may contain affiliate links. Click here for more details.