Mindjet officially announces Word 2007 add-in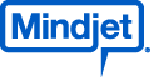 Just got this in from Mindjet announcing a great Word 2007 for MindManager support – built especially for those who don't have MindManager but need to edit them.
You can download this add-in for Word 2007 here.
Mindjet Corporation, the global leader of productivity software for visualizing and managing information, today announced in conjunction with the Microsoft Office 2007 introduction that it has released its Word 2007 Map Editor for Mindjet ® MindManager ® (at https://mindjet.com/office2007). The free add-in increases the productivity of business teams. It combines the benefits of MindManager, the most effective way to quickly capture, organize, and share unstructured information, with the widespread usage and familiarity of Microsoft Word. The new Map Editor removes a key barrier to collaboration by enabling efficient information flow between applications.
"This is brilliant!" said Marc Orchant, VP of Marketing at Foldera, Inc. (www.foldera.com). ""I can already think of half a dozen projects I'll immediately be able to put this to use in. Based on what I've seen in the many months I have been working with the new Office beta, this is far and a way the best integration play from any third party. Bravo!"
Word 2007 Map Editor for Mindjet ® MindManager ® enables business team members who do not yet use MindManager to use Word 2007 to access and edit information captured in MindManager visual ""maps." They can then send the edited Word document back to MindManager users, who will see these changes reflected in the original map.
The add-in extends to Word 2007 users the ability to edit more than just text. Word users are now be able to communicate complex information quickly by inserting into the Word document a predefined set of MindManager icons, images, priorities, resources, and hierarchical structures. Microsoft Office users, representing millions of users in total, will now be able to better visualize and share ideas and information, make decisions and take action.
""This announcement represents a key step in our continued strategy with Microsoft to deliver valuable tools that address the complete business and planning needs of our combined customer base," said Scott Raskin, CEO of Mindjet. ""Microsoft's adoption of the new Office Open XML file formats will bring about a sea-change in how people share information. The ability to effortlessly pass content from one application to another, as we have demonstrated with our new Map Editor, will significantly improve productivity and collaboration."
By exposing the capabilities of one application to the users of the other, the new Mindjet add-in gives users the freedom to work in the application they prefer (MindManager or Word 2007) while still having access to the unique strengths of the other application. This ""round-trip" integration is a key facet in allowing the two-way sharing and editing of visual maps from either application.
Microsoft's adoption of the Office Open XML file formats enables Mindjet to improve its Microsoft Office integration for faster exports and better information exchange with to Word, Excel, PowerPoint, and Visio.
""Microsoft users will now be able to create highly interactive visual maps of information they would otherwise see simply as text-only outlines," Raskin said. ""The combination of MindManager rich visual interface and the familiarity of Word 2007 give business users an excellent new way to create and manage information and ideas."
The Word 2007 Map Editor for Mindjet ® MindManager ® is free and available immediately at https://mindjetlabs.com/cs/files/folders/mindjetlabs/entry72.aspx.

As an Amazon Associate I earn from qualifying purchases.